Plans announced for The Bay and Lakeland Radio

Global is rebranding The Bay as Heart and Lakeland Radio as Smooth Radio.
The rebrands were announced today after Global bought the two stations from CN Group last year. The move adds a 23rd local station to the Heart network and a seventh station to the Smooth network.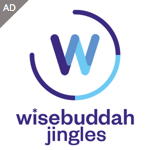 Heart will be broadcast from Lancaster on 96.9, 102.3 and 103.2 FM and Smooth will be broadcast from Kendal on 100.1, 100.8 and 101.4. In the latest RAJAR, The Bay has 85,000 weekly listeners whilst Lakeland Radio has 16,000 weekly listeners.

Ashley Tabor OBE, founder & executive president of Global, said: "This is an exciting moment for Global as we continue to grow our coverage across the UK and continue our successful strategy of national brands delivered locally. We've wanted to introduce Heart and Smooth to more listeners across the North West for some time and so it's fantastic we're able to do this in 2018. We'll announce more details soon!"

The Bay launched in March 1993 and enjoyed success with its early classic hits format, reaching almost 50% reach across North Lancashire and South Cumbria. Lakeland Radio was launched to cover Kendal and Windermere in October 2001 as an independent station and the two have always broadcast separate programmes 24/7, despite more recent common ownership.

Current Government and Ofcom rules state at least seven hours a day of programmes (including breakfast) for these stations must originate from Lancashire or Cumbria, preventing the sharing of peak-time programmes with Heart North West or Smooth North West.

Don't forget, we can send you radio news via email direct to your inbox every weekday at 11am. Just use the form below to register.



Posted on Monday, January 8th, 2018 at 10:41 am by UK - Roy Martin