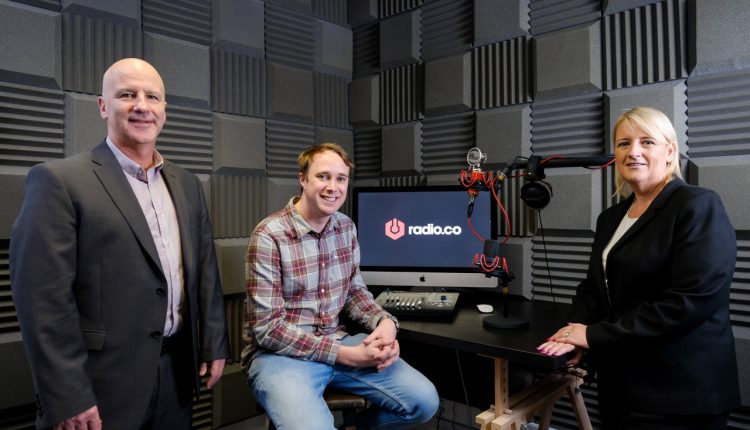 Radio.co expands with £300k investment loan

A Manchester-based radio company has received a £300k loan from NPIF – FW Capital Debt Finance, a Northern Powerhouse Investment Fund (NPIF) product fund managed by FW Capital to support its further expansion.
Radio.co has developed a streaming platform for radio stations allowing them to control and manage their channels through cloud-based software.
The company was set up in 2014 by tech entrepreneur James Mulvany who launched his first company, Wavestreaming.com in 2004, when he was still at university. The business resold a variety of third-party software solutions to radio stations but over time he identified ways to improve what was on offer. He invested in the development of a bespoke product which incorporated streaming services and Radio.co was born.
Radio.co employs 20 staff and around 3500 radio stations use the platform with around 50% of customers based in the USA.
James said: "Investment is vital for us to take the company to the next level. Having always self-funded the business, I wasn't sure what to expect but I've had a great experience with FW Capital.
"A contact of mine had received investment from FW Capital for his own business and highly recommended them. They were very straightforward to deal with and I was impressed by their ability to create a tailored package that suited the exact needs of our business.
"The funding will be used to develop new products and will create around 10 jobs this year. We expect turnover to reach £5m during the next three years."
Senior Investment Executive at FW Capital, Gavin Cowling said: "Radio.co is a really exciting business and a great example of the burgeoning technology industry in the North West. Companies in this sector often struggle to secure funding from traditional sources because they have few tangible assets. However, we are actively investing in this area and want to encourage more businesses like Radio.co to speak to us if they need investment. We see lots of growth potential in the tech space and are very pleased to be supporting James and his business."
Sue Barnard, Senior Manager at British Business Bank, said: "We are pleased that NPIF through FW Capital have provided RadioCo with the right finance needed to purse its vision for growth. Supporting new and growing businesses to help drive economic growth in the North of England is a key objective at NPIF and through the support our fund managers, NPIF will continue to do so by assisting similar high-growth companies in need of funding in the region."
Photo shows L-R Gavin Cowling (FW Capital) James Mulvany (Radio.Co) Sue Barnard (BBB)