Chelmsford to get new digital radio station

Chelmer Radio is planning to bring local radio back to the area with an online stream and DAB service.
The original "Chelmer Radio" launched in 1998 as part of Mid Essex Radio group and was taken over by Tindle radio in 2002 and renamed Dream 107.7 and later amalgamated with Southend Radio to become Chelmsford Radio and then became Radio Essex.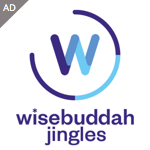 Behind the return is David Baker, a former presenter and programmer with the station. He told RadioToday: "Out of all the projects I've ever been involved with this is the one that I'm most excited about. This station will not be set up to be flogged off at a later date to any group who think they can come in and just take a station and rebrand it to a national brand. Local radio for local people is how it's going to stay.
"I am working closely with businesses, community groups and organisations who share the same beliefs. I'm taking this station back to basics, no networking, no shows from out of area and presenters who can connect with the area."