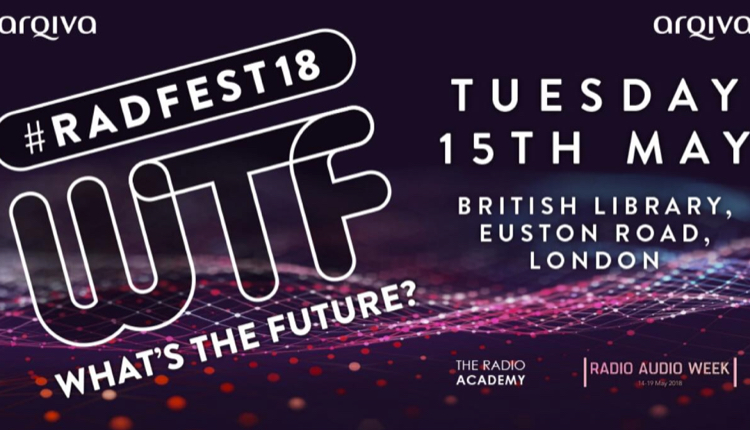 More speakers announced for Radio Festival 18

Gillian Reynolds and Cerys Matthews will join former Labour Party leader Ed Miliband and Geoff Lloyd on the line-up for the 2018 Radio Festival in London.
This year's event, being held once again at the British Library, will he hosted by BBC 6 Music presenter Lauren Laverne and will explore the theme of 'Radio – What's The Future?'

Gillian Reynolds MBE, former radio critic for The Sunday Times, will share with us what we can learn from radio's past that might help inform its future.
Cerys Matthews MBE will talk about her love of record collecting, and the delights and differences of programming for radio and live shows such as her festival: The Good Life Experience.
Christian O'Connell is also on the line-up. He'll be interviewed by fellow Absolute Radio presenter, Claire Sturgess.
Other sessions at #RADFEST18 will take a look at the future of voice-activated-listening with experts on the subject from Amazon, the BBC and research company, Sparkler, whilst Radio Academy's 30 Under 30 initiative, now in its seventh year, will allow some of the industry's future stars to take centre stage.
The Radio Academy has also secured the support of Arqiva for the event as headline sponsor. Arqiva will also sponsor the welcome reception and after party space at the Audio and Radio Industry Awards later this year.
Roger Cutsforth, CEO of The Radio Academy said: "We're delighted to formalise our relationship with Arqiva into a holistic, strategic partnership. Arqiva has been committed supporters of the Academy for a number of years and in particular, since our re-birth in 2015. This partnership is a wonderful vote of confidence in everything we are doing."
Steve Holebrook, Managing Director, Terrestrial Broadcast at Arqiva added: "Arqiva and The Radio Academy share common goals of supporting the development of the audio and radio sector and helping to connect audiences to the amazing talent that exists across the industry. This partnership therefore represents the perfect opportunity to deliver those shared goals and we look forward to celebrating the industry at #RADFEST18 and at this year's ARIAS."
Info and tickets at radioacademy.org/radio-festival.