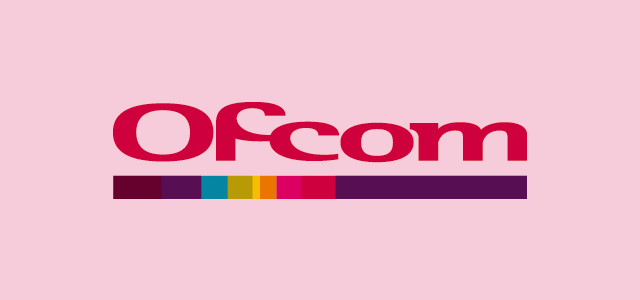 Ofcom has today announced the award of eight new community radio licences in England and Scotland.
The new radio stations should appear on-air within the next two years in Reading, Peterhead, Leeds (x2), Glasgow, Waterlooville and Coventry.
Two other applications – Abusua Radio in Leeds and Akash Radio, also in Leeds, were refused a licence whilst seven others were rejected due to no FM frequencies available. In addition, one station's application – Gorgeous FM (Gorgeous FM Limited), Wolverhampton and Dudley – was rejected due to the proposed transmission proposals not being suitable to achieve the applicant's required coverage area.
The winning stations are:
2tr (Two Towns Radio) (Basingstoke Broadcasting Company Limited)
2tr will be a community radio service for Reading with a particular focus on listeners under-40.
Buchan Radio (Buchan Community Radio CIC)
Buchan Radio will broadcast to communities in Peterhead and the surrounding areas.
East Leeds FM (Heads Together Productions Limited)
East Leeds FM will be an arts-based community radio service targeting disadvantaged communities in East Leeds.
Groove City Radio (Groove City Radio Limited)
Groove City Radio will be a specialist music service for 20-50 year-old listeners in Glasgow, featuring dance, soul, electronic and house music.
Leeds Dance Community Radio (Leeds Dance Community Radio Limited)
Leeds Dance Community Radio will be a specialist urban and dance music service for listeners in Leeds.
Revival FM (Revival FM (Glasgow) Limited)
Revival FM will be a community radio service offering a Christian perspective for listeners in Glasgow.
The Flash (The Flash On Air Limited)
The Flash will serve musicians and the wider community of Waterlooville with a focus on original music from local artists and rock, blues and folk.
Vanny Radio (Vanny Radio-Community Broadcasters)
Vanny Radio will serve the BME community and young people under the age of 25 in Coventry.
The seven stations rejected are:
Asian Air Radio (Asian Air Limited), Sparkhill, Sparkbrook, Small Heath, Bordesley Green, Moseley and Kings Heath in Birmingham;
Chak De FM (Chak De FM Limited), Birmingham and Sandwell;
Indus Radio (Indus Community Radio Limited), Birmingham and Sandwell;
Radio Central (Radio Central Limited), Birmingham;
Sahara Radio (Sahara Radio), Birmingham
Radio India (Radio India Limited), Metropolitan Borough of Dudley;
Regen FM (Regen Media Group Limited), Tottenham and Haringey, London.
It's easy to put travel news on your radio station, from £25 a month for online stations. See
RadioTravelNews.com
for details and same day set up.