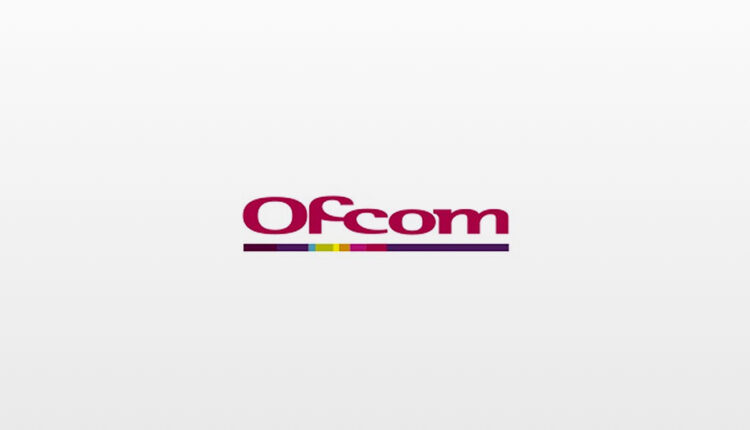 Radio deregulation consultation begins at Ofcom

Ofcom is wanting to hear from anyone with a view on its proposals to drastically reduce regulation on radio.
The two main areas of the proposals are larger "Approved Areas" and taking away a requirement to provide a local breakfast show.

Currently, most stations need to provide a minimum of seven hours a day of locally made programmes, including breakfast.
Under the new proposals, stations will need to provide either three hours of locally made programmes between 6am and 7pm weekdays if they have an hourly news bulletin, or six hours of locally made programming between 6am and 7pm weekdays if they only provide hourly bulletins during peak times.
This move takes away the requirement to have a locally-made breakfast show on a local radio station, and the requirement to have any locally-made programmes at all at the weekend.
Also, the regulator is proposing to allow local commercial radio stations greater flexibility in how and where they produce their programmes, but wanting to ensure that listeners' expectations for high quality local news and other content continue to be met.
The current guidelines were last substantially revised in 2010 which introduced "Approved Areas" in which neighbouring stations could co-location. Under the new proposals, the Approved Areas would be merged to almost match the former ITV regions.
There are currently 31 "Approved Areas". Under new rules there would be 12. The two maps below highlight the current and the new approved areas, followed by just the new.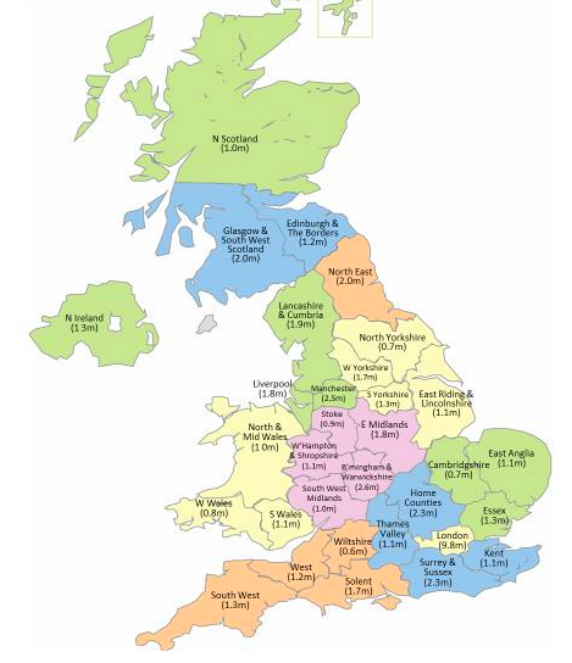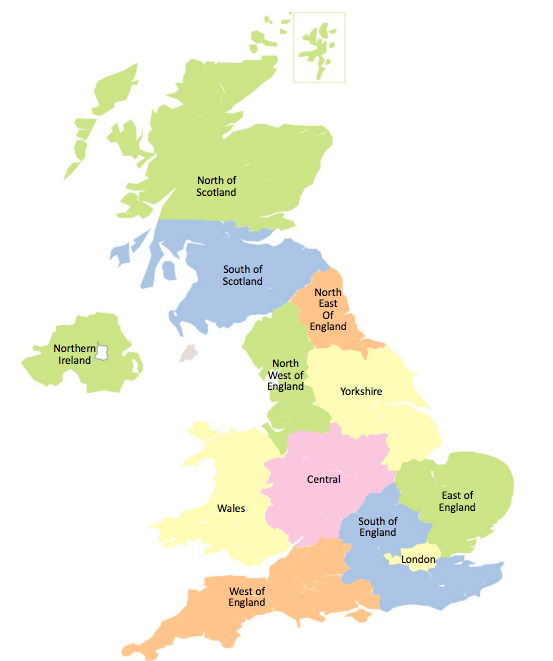 The proposals will allow commercial radio stations to share all output for stations in the new approved areas.
Since the current guidelines came into effect in 2010, Ofcom has agreed 416 Format change requests from analogue local commercial radio stations to share studios ('colocation) and/or share local programming hours ('programme sharing'). The majority of these requests were for co-location or programme sharing arrangements taking place within the areas approved by Ofcom in 2010.
Ofcom is now inviting views on the proposals, which must be submitted by 3 August 2018.
Comments are open. Let us know your thoughts below.
Created on Friday, June 22nd, 2018 at 11:43 am