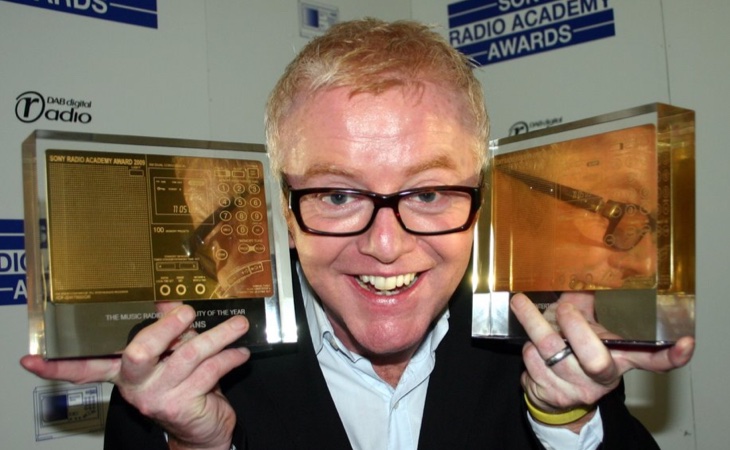 Chris Evans is returning to Virgin Radio for Breakfast

Chris Evans is returning to the Virgin Radio brand after announcing he's leaving BBC Radio 2 before the end of the year.
Speaking about his new appointment, Chris said: "In many ways Virgin Radio is my spiritual home. I see nothing but exciting and groundbreaking opportunities ahead. In a medium that is changing so quickly on a daily basis, the potential for growth is unprecedented. Our plan is: to give it all we've got, see where we can get to and have the most possible fun along the way. It makes me smile every time I think about it."
Scott Taunton, CEO of Wireless, said: "We are beyond thrilled that Chris has chosen to come back to Virgin Radio. He is the biggest name in radio and is synonymous with the brand. He has the most exciting Breakfast Show in the industry and has an energy that captivates audiences.
"This is a transformational moment for Virgin Radio since it relaunched two years ago. It is the next stage of our radio revolution, giving us a world-class presenter and a nationally recognised breakfast show that will drive audience growth for the station, across DAB, our app and all forms of connected listening."
He previously hosted the breakfast show on Virgin Radio from 1997-2001.
Virgin currently has 413,000 listeners compared with BBC Radio 2's 15 million – and the Wireless-owned station is only available on digital radio.
Chris announced on-air this morning that he is leaving BBC Radio 2 after 13 years, and eight years on breakfast.
He replaced Terry Wogan in January 2010 and his last show at the Beeb will be December 21st 2018.
Here's Virgin Radio announcing the news at 10am:
And here's the announcement from 8.10am today: