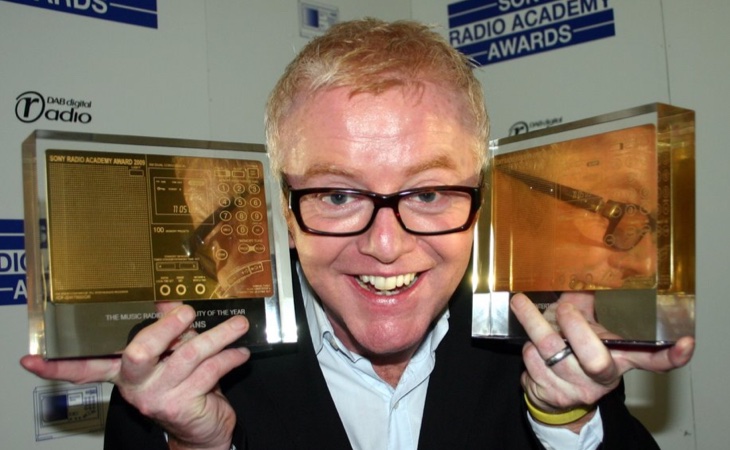 Opinion: Howard Kosky, CEO & founder of broadcast specialists markettiers4DC, shares his thoughts on Chris Evans moving to Virgin Radio.
It's no surprise BBC Radio 2 is lining Zoe Ball up to fill the shoes of Chris Evans on the breakfast show. And what shoes they are to fill. Rumours Chris himself wanted a woman to replace him have been rife. More importantly, this is a perfect opportunity for the BBC to rack up some brownie points following the furore of pay gap-gate.
Zoe is an interesting transition. She won the hearts of the nation this year taking on her Sport Relief cycling challenge and opening-up about male mental health that sadly took the life of her partner Billy Yates. She's been raw, honest and genuine, which struck a chord with millions of people who tuned in to her documentary on BBC One.
I do wonder though, did R2 decisively choose to overlook the big personalities on their books? The breakfast show is their flagship. The flagship that has been led by some of the biggest personalities in the industry. Did they go knocking on their blue-eyed boy, Graham Norton's door? Was Jonathan Ross top of the list? Did both turn the offer down? Or, did they decide to set a new agenda with Zoe?
As it hasn't been officially announced that she is taking the helm, I hope it's because she's locked in negotiation to see a pay increase from her £250-£300k* salary band, to be more in line with the rest of the highest paid male presenters. Rumour has it she'd be looking at the £1million mark.
Will the salary negotiations take longer than the time BBC Radio 2 producers have spent considering what Zoe will bring to the breakfast slot? She must follow in the footsteps of two of the most popular breakfast show hosts of all time – Chris and Sir Terry Wogan.
Will her regular BBC Radio 2 Saturday radio show listeners and Zoe Ball on Saturday and Sunday ITV viewers come along with her for the ride? Your weekday breakfast show listeners are not necessarily the same audience that tune in every Saturday afternoon.
Will her appointment see a new era for broadcast specialists BBC Radio 2? She's the voice and face now 30-somethings remember seeing and listening to during their childhood on kid's TV and as the first BBC Radio 1 female breakfast show host. Is there a nostalgic motivation that could encourage a rising number of this demographic to tune in?
It's a decision producers won't be taking lightly as they understand the power and influence their presenters have on setting the agenda for their audience. There has been a flurry of new breakfast show hosts announced in recent months – Greg James at BBC Radio 1, Lauren Laverne at BBC 6 Music and now, potentially the biggest one of them all – Zoe to take-over from Chris. Having a female host for the first time in BBC Radio 2's Breakfast Show history is certainly an exciting time for the industry.
BBC Radio 2 has some of the most loyal and devoted listeners thanks to the great mix of programming, music, conversation and current affairs.
For these listeners Terry Wogan brought his own particular style. Chris brought his own particular style. Will we now see a new defining style for Zoe for the iconic show and its loyal listeners?
Howard Kosky, CEO & founder of broadcast specialists markettiers4DC writes for RadioToday about BBC Radio 2 Breakfast. This article first appeared on eRADIO – the weekly radio newsletter delivered via email each Wednesday. Subscribe here.
---
Posted on Monday, September 24th, 2018 at 5:02 pm by Guest
---