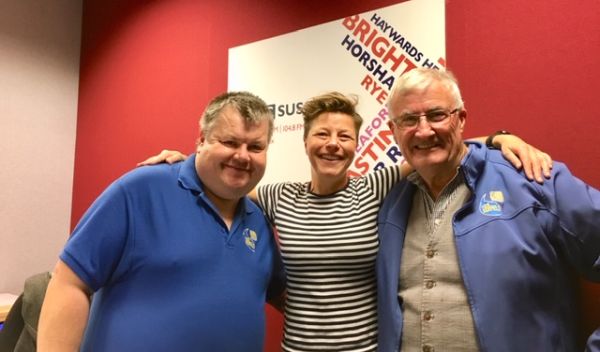 BBC exposure for community radio Uckfield FM

Uckfield FM presenters have appeared on a new radio show on BBC Sussex and Surrey.
The new show, called 'The Big Take Over', is presented is by Kathy Caton and is broadcast every Monday 7pm and 9pm and 'delves deeper into what is happening where you live'.
It gave the opportunity for Uckfield FM's Mike Skinner and Gary King airtime to talk about the station and events in and around the town.
Events that were highlighted in the show – the Revival Classic car rally this weekend and an interview with AFC Uckfield Town chairman, Tom Parker about the build-up to the recent FA Cup match against Dartford.
Uckfield FM Chairman Mike Skinner said: "It was a real privilege to be asked by the BBC to take part in this programme. It is great that the BBC recognise the work of community radio in this way and I am hopeful that in due course we will present part of the programme across Sussex and Surrey and highlight the good work Uckfield FM does for our community and our involvement with the town and to thank our volunteers."


Don't forget, we can send you radio news via email direct to your inbox with a number of options. Just use the form below to register.