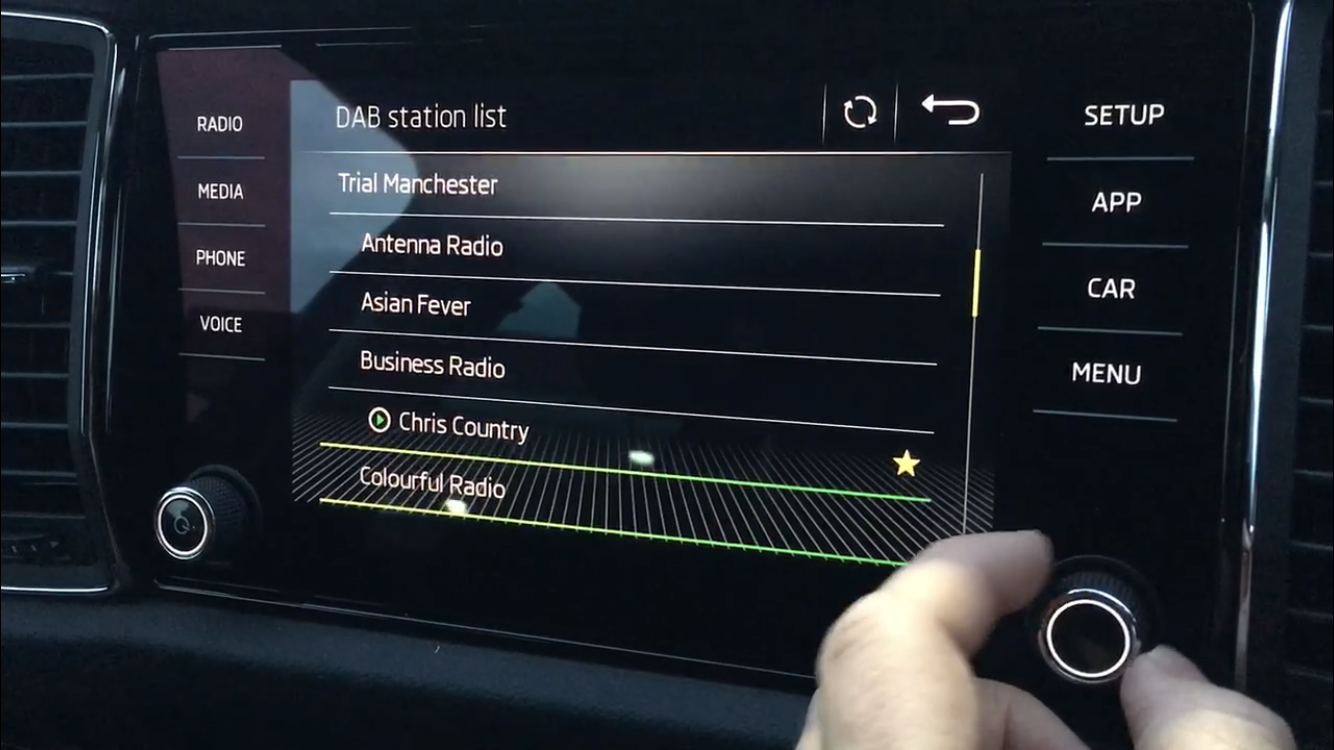 Small-Scale DAB multiplex operators will need to reserve space for community radio stations under new framework set out by the government.
Ofcom will be creating a new category of licence for community radio stations – the C-DSP, (Community – Digital Sound Programme) which will help them go live on a SSDAB multiplex.

Companies who win an SSDAB licence in the upcoming rounds will have to make a certain proportion of capacity available to C-DSP licence holders.
The information on the new rules comes as the Government publishes responses to the Small Scale DAB Licensing consultation.
In it, we see that the BBC indicated that it did not expect to take capacity on any small-scale multiplexes or hold any licences, but will be allowed to take carriage if required.
Global and Bauer would prefer to see the existing national and local multiplex operators not involved, or at least limited, in the small-scale radio multiplex tier, whereas Wireless Group said it wanted greater flexibility in order to be involved in setting up small-scale multiplexes in areas covered by their subsidiary local FM services.
Arqiva said it was primarily concerned about the risk of a national or regional competitor emerging on the small scale multiplex tier through an eligible operator accumulating a large number of licences.
The Community Media Association was in favour of each SSDAB being owned by a single licence holder, and operating under a not-for-profit model.
Also:
Community radio stations on FM cannot operate a commercial service on DAB using the C-DSP licence – it will have the same terms as their FM licence
the process for awarding C-DSP licences would be relatively simple and low cost
as per a DSP licence, the C-DSP licence would be indefinite
there will be a minimum reservation for three community stations in each area
SSDAB licences will run for seven years, being renewed for a further five, then be re-advertised openly
National multiplex operators can own no more than 30% of an SSDAB mux, and only have a share of a maximum of six
Local mux operators can own 50% of an SSDAB mux and have an interest in no more than 25% of the number of SSDAB mux licences in place at a given time
There's a 40% upper limit on population of an area already served by an existing local DAB mux, as previously suggested
Ofcom will need to collate and publish small scale multiplex operators' rate card fees to avoid operators setting unreasonably high carriage fees
DCMS will now progress work to develop the detail of the new arrangements with a view to seeking legislation when parliamentary time allows. The proposals will require changes to the Broadcasting Act 1990, the Broadcasting Act 1996 and the Communications Act 2003.
Under the Broadcasting (Radio Multiplex Services) Act 2017, these changes can be made by secondary legislation and using powers in s262 of the Communication Act 2003.
In the meantime, DCMS has already asked Ofcom to extend the 10 existing small scale DAB multiplex trial licences (Portsmouth, Aldershot, Brighton & Hove, Bristol, Norfolk, Manchester, Birmingham, Cambridge, Glasgow and London) until 31 March 2020 (with earlier termination provisions if it proves possible to award a new non-trial licence in the same area before this date).
Margot James, Minister for Digital and the Creative Industries, said: "We are breaking down one of the main barriers in the transition of radio from analogue to digital, to secure long-term benefits for the UK's smaller commercial and community stations and ensure a range of local content for listeners.
"No one should be left behind by technological advances, so as part of our modern Industrial Strategy we will give small and local radio businesses affordable, practical access to digital radio networks to reach new and longstanding audiences."
Ford Ennals, CEO, Digital Radio UK, said: "We welcome today's announcement from DCMS supporting the future development and expansion of small-scale DAB. This is good news for radio and good news for listeners as the expansion of small-scale DAB gives listeners a wider range of smaller stations available on DAB and gives small local stations a path to a digital future.
"Following the success of the fantastic range of unique and fresh local commercial and community services in the 10 trial areas we can expect to see many hundreds of local stations joining radio's digital revolution across the UK."
Created on Saturday, October 13th, 2018 at 12:01 am