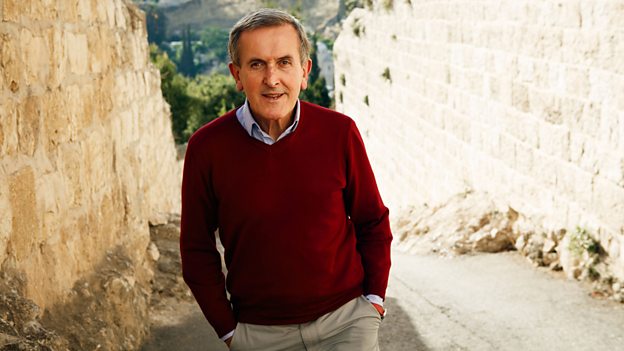 Neil MacGregor to host new Radio 4 series

Neil MacGregor is to explore how five major countries see Britain through the prism of historical events, cultural influences and objects on BBC Radio 4.
Across five programmes in the first week of January, Neil visits different countries – Germany, India, Egypt, Nigeria and Canada – and talks to leading political, business and cultural figures to find out how they, as individuals and as members of their broader communities, see Britain.

The British art historian and former museum director asks whether the essence of their relationship with Britain can be traced back to key events or cultural influences and explores what impact those events still have on the nature of relationships today.
The latest series adds to the numerous history-related radio programmes he's made in the past for the BBC.
Neil MacGregor says: "For several hundred years, the United Kingdom has been closely connected with every part of the world, as the British travelled and traded, conquered and settled in every continent. Britain has played a significant part in the history of all of the five countries discussed in this series, a part often forgotten in the UK, but very much not forgotten there.
"We found a quirky but extremely well-informed mix of affection and admiration, irritation and bewilderment. And whether they were for or against, everybody had a very clear view about the decision to leave the EU."
Gwyneth Williams, Controller of Radio 4, says: "Radio 4 is proud to start the new year with an ambitious global series presented by one of our most compelling scholars. In As Others See Us, Neil MacGregor brings his knowledge and authority to give a fresh perspective on ourselves and our society; the chance to pause, look up and out, and to reflect on and re-evaluate our place in the world."
As Others See Us starts Monday 31 December till Friday 4 January, from 9am till 9.30am