Ofcom resolves complaint over Hits Radio competition

Bauer has added an extra set of Terms and Conditions to a competition as a result of a complaint from a listener about the Sarah-Jane Crawford show.
Ofcom received correspondence alleging that a round of "Sarah-Jane's Split Second Song" competition was conducted unfairly on 17 July 2018 at 19:00hrs.
Sarah-Jane asked for listeners to text into the normal none-premium studio number to guess what the song was, and after approximately seven minutes, the presenter brought the successful entrant to air to state what track they believed the music clip was from.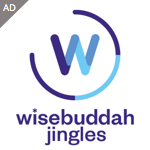 Bauer provided Ofcom with a list of the entries it had received during this round of the competition and the times at which it had received them. The Licensee confirmed that it had randomly selected the entrant to take to air two minutes after the presenter had invited listeners to enter, in line with its normal practice for this competition.
However, four entries had been received after this selection was made.
Bauer said that "it is standard industry practice for competitions of this nature to select an entrant and take them live to air without an explicit start and end time to the competition being read out on air, as these "Text The Studio" competitions are run within a matter of minutes…".
It added that "the selected entrant is taken to air immediately, without delay, and so it is clearly communicated to listeners whether or not the competition is still open…"
The Licensee added that "it would have been clearer had it stated on-air that there was only a 2-minute window for competition entries and so any entrant after that time would be ineligible".
Bauer now ensures that every day when the invitation to enter takes place on-air, the presenter states that listeners have a specific two-minute window in which to text the studio for a chance to play.
Ofcom considers the matter now resolved.