Ofcom to advertise Channel Islands DAB multiplex

Ofcom is to advertise a new local radio digital multiplex licence for the Channel Isles in the first quarter of 2019.
The regulator says it will also extend the licences of Island FM Ltd in Guernsey licence, and Channel Radio Ltd for in Jersey for one year whilst it carries out the task.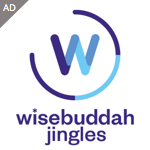 The two stations, owned by Tindle, have submitted their licence renewal applications but consideration of them will be postponed under s104A (8) of the Broadcasting Act 1990.
Currently, the only DAB services available in the Channel Isles are national BBC stations Radios 1 to 5 Live, 1Xtra, 4 Extra, 5 Live Sports Extra, 6 Music, Asian Network and World Service.
Tindle CI Broadcasting has confirmed to RadioToday that it will be teaming up with Folder Media to apply for the multiplex.
James Keen, Pan Island Station Director for Channel 103 and Island FM said: "We welcome today's announcement that Ofcom will be advertising a local radio multiplex for the Channel Islands. With this additional multiplex, there is finally a route to digital for the islands' local services as welll as room for either more radio stations or higher quality existing stations."
Gregory Watson, Managing Director at Folder Media, added: "We're excited to be teaming up with the owners of Channel 103 and Island FM to apply for this multiplex – finally one of the last remaining areas of DAB 'white space' in the British Isles will be covered.
"Whilst national BBC radio stations like BBC Radio 4 have been available to the Channel Islands on digital radio for a number of years, this will be the first opportunity that listeners to local radio will be able to hear their favourite station on digital radio."
Local services provided by the BBC and Tindle are FM only.