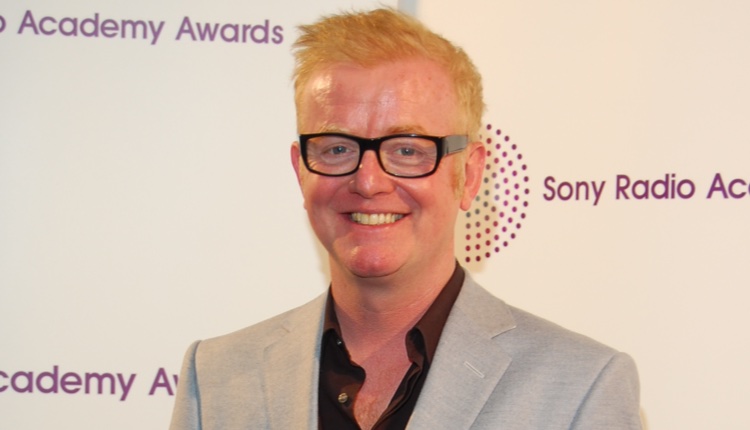 Chris Evans in tears on final BBC Radio 2 show

Chris Evans has said an emotional farewell to Radio 2 listeners on his last breakfast show before departing for Virgin Radio.
The new show, starting next month, will be advert free. He's leaving Radio 2 after 13 years, the last 8 of them on the weekday breakfast show.
In his "goodbye link" at 8.15am, Chris thanked former bosses Lesley Douglas, Bob Shennan and Lewis Carnie as well as his original Radio 2 producer Helen Thomas. He went on to say: "Thank you to all my friends and family for putting up with me – and the occasional nonsense that comes with having someone in your personal orbit that does a job like this."
"Thank you to you all of course for listening – but most of all I would like to thank my wife Natasha…" After a long pause he continued: "My gravity, my compass, my guiding light for giving me enough certainty and security to be able to feel confident enough to embark upon a bit of uncertainty again, which is what I like. I crave the uncertainty but you can only do that against a backdrop of certainty and security. Uncertainty is where creativity lives. Comfort and creativity are not the greatest of bedfellows, let me tell you.




"Put another way – to read a book you have to keep turning the pages but to write a book you have to do exactly the same. The sight of a blank page strikes the fear of God into some but for others there's nothing more exciting. So with your blessing that's precisely what I'm going to do.
He concluded the link by saying: "None of us look forward to saying goodbye to the things and people we love – but that's simply because we love them so much in the first place. Which is precisely how it should be. Why would we ever want it any other way?"
Listen to the audio and more of Chris' farewell comments for yourself:
Article created on Monday, December 24th, 2018 at 8:39 am by RadioToday UK