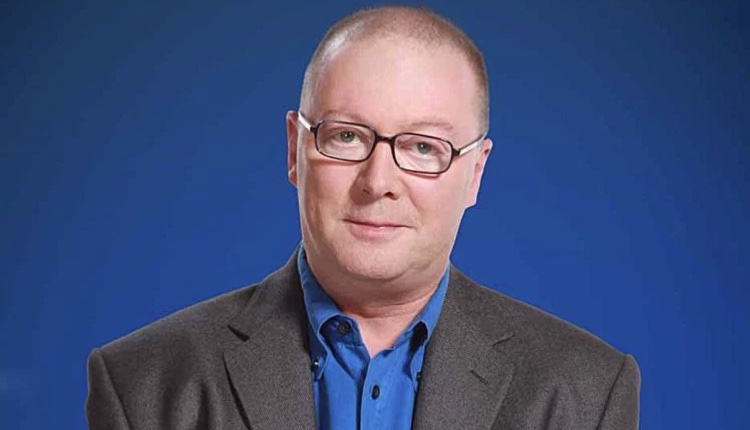 Steve Allen - LBC
RNIB disappointed over Steve Allen radio comments

The Royal National Institute of Blind People (RNIB) has expressed its disappointment over Steve Allen's recent remarks about blind people.
In a statement to RadioToday in reaction to our story regarding Ofcom upholding a complaint against LBC, the RNIB says the biggest barrier people with sight loss face is the negative stereotypes and outdated attitudes of others.

Steve's comments, it says, are a prime example of this.
The early morning LBC host reacted to a story about a blind man who is scared of dogs and intends to use a guide horse instead of a dog to help him. Steve said: "Well if he's blind, tell him it's a rabbit or something. I've never heard of anything so stupid." and "Not every blind person gets a dog. To give him a horse is quite ludicrous. He's afraid of dogs. Why? Why's he afraid of dogs? Well don't give him – don't give him anything at all then."
He also compared it to the BBC hiring a blind cameraman. He said: "I remember once the BBC took on a blind cameraman. Well I was sort of thinking to myself how does that work out? He's a blind – somebody's going to have to say to him 'little bit to the right, little bit to the left, little bit, oh, up, oh no missed it completely'. It just doesn't work. I can understand people going 'oh I want to be treated the same', but I mean, you know, a joke's a joke I think".
Sarah Lambert, Head of Social Change at RNIB, reacted by saying: "It's really disappointing to hear such outdated and ill-informed views on national radio in 2018.
"Instead of ranting about assistance animals, whether dogs or horses (but to the best of our knowledge not rabbits), that provide valuable help and companionship, Steve Allen should widen his perspective and recognise the joy in stories like that of Digby the guide horse.
"During his outburst, Steve also spoke incredulously about a blind cameraman at the BBC. Blind and partially sighted people, like any other, aspire to great and varied things and thanks to advances in technology and the support available, there are very few jobs that are out of reach. Often, the biggest barrier people with sight loss face is the negative stereotypes and outdated attitudes of others, and Steve's comments are a prime example of this. At RNIB, our vision of the future is a world free of barriers for blind and partially sighted people and, working with partners and the community, we will not rest until this vision has become a reality."
Global had no further comment to make on this when contacted by RadioToday.
Article created on Thursday, December 6th, 2018 at 12:32 pm by Roy Martin