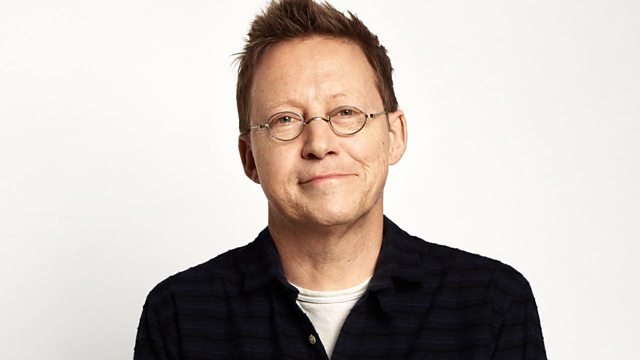 After his departure from BBC Radio 2, Simon Mayo has confirmed in a tweet that he'll be announcing a new show in January.
Simon did his final Radio 2 Drivetime show yesterday. He's been on the slot for the last 8 years, and has had a daily BBC network radio show for the last 31 years.
It was announced in October that he would be leaving Radio 2, though will continue to co-host 5 live's Friday afternoon film review show with Mark Kermode.
Jo is moving back to evenings on Radio 2 as Sara Cox takes over the drivetime show from January.
Posting on Twitter, Mayo said: "An ex-Radio 2 host writes… So thank you all for all the wonderful comments here. Quite moved by it all. I've done a daily national BBC show for 31 years solid so this might take a while to adjust to…anyway the new radio show will be announced in January. It will be startling."
A report in The Sun previously suggested he could be heading to Smooth Radio, though nothing has been confirmed by Global. We'll bring you the confirmed news when we get it in the New Year.
If you like radio news like this, make sure you visit our sister site, OnTheRadio.co.uk for recommendations for what to listen to each day!
An ex-Radio 2 host writes…
So thank you all for all the wonderful comments here. Quite moved by it all. I've done a daily national BBC show for 31 years solid so this might take a while to adjust to…anyway the new radio show will be announced in January. It will be startling.

— Simon Mayo (@simonmayo) December 22, 2018
Need a new or improved logo for your radio station? Visit OhMy.Graphics and see how awesome you can look.

Posted on Saturday, December 22nd, 2018 at 10:47 am by RadioToday UK