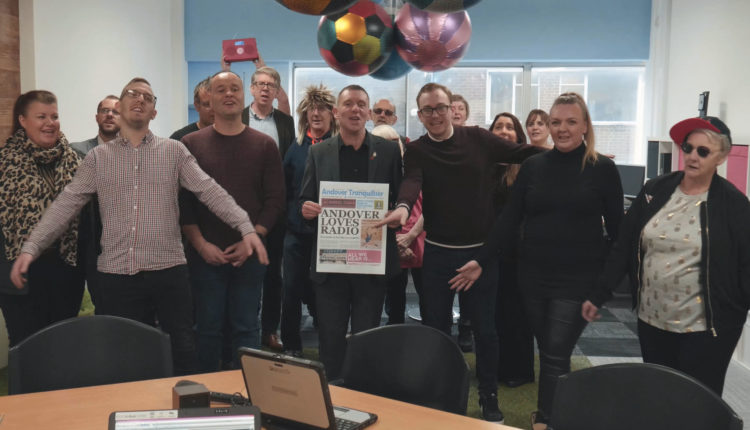 Community station makes lip-sync Radio Ga Ga video

Andover's community radio station has released a six-minute lip-sync video of Queen's 'Radio Ga Ga' featuring its presenters, local MP and local businesses.
Andover Radio says it released the video today to positively promote a sense of cohesion in the area, highlighting the wide range of services available in the Hampshire market town.
The video was filmed over a month-long period and features over 30 local businesses and organisations.
Producer and Andover Radio's 'Head of Opportunities' Ben Tuffin told RadioToday: "We used a team of ex-students from Andover College to make the video and it really has been great fun to make.
"It really shows what we are trying to achieve at Andover Radio. Showcasing a real sense of pride in our town. It's been great working with such a great variety of businesses, from sponsors and advertisers to CEOs from local charities and we were so pleased to get Kit Malthouse to agree to take part."
"You can see more than 25 of our own volunteers in the video, get a look around the radio station and get to see what a great place Andover is."
Andover Radio launched in April last year and provides a wide range of community services to the town including training, informal education programmes and a content-led website which has over a quarter of the town using it each month.
The station has just been awarded a power increased from Ofcom and has also submitted an Expression Of Interest to run a new SSDAB local multiplex for the town.
Ben Tuffin says, "Be warned, we may well be challenging other stations to show how much they love their local town."
BBC Radio Lincolnshire made a similar lip-sync video in 2013 and won an award for it.