Investigation launched into Global's outdoor acquisition

The Competition and Markets Authority is investigating the completed acquisition by Global Radio Services Limited of Exterion Media.
The merger case was opened in November 2018 but has now been updated, inviting interested third parties to make a comment on the deal before March 6th, with a final decision expected by April 16th, subject to change.
It has invited interested third parties to make a formal comment on the deal before 6 March and expects to make its initial decision by 16 April.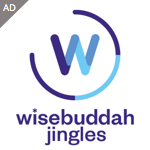 In a statement this week, the Competition and Markets Authority says it is considering whether it is or may be the case that the transaction has resulted in the creation of a relevant merger situation under the merger provisions of the Enterprise Act 2002 and, if so, whether the creation of that situation has resulted, or may be expected to result, in a substantial lessening of competition within any market or markets in the United Kingdom for goods or services.
Global also bought Primesight and Outdoor Plus to create a new division, Global Outdoor.
See more from the CMA here.