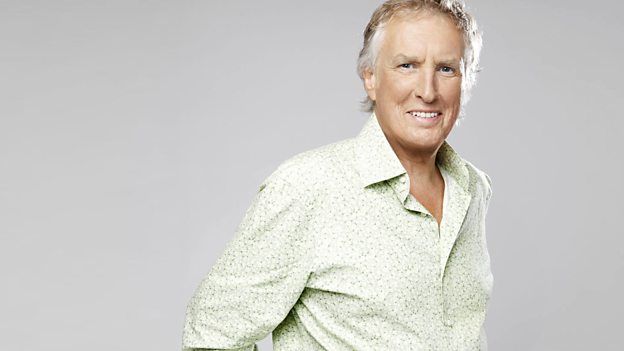 BBC Radio 2's The Rock Show with Johnnie Walker has been extended to a year-round programme in the latest schedule update at the station.

The show is currently presented by Huey Morgan but Johnnie will return to the station in the spring, produced by Liz Barnes for Wisebuddah, every Saturday night from 8-9pm.
In other upcoming highlights at the station:
Friday Night is Music Night features Michael Bolton in concert, celebrates David Bowie and comes live from the Cheltenham Jazz Festival
James Morrison performs live from Cheltenham Jazz Festival
Ken Bruce and Graham Norton present Eurovision coverage from Tel Aviv
Pete Tong presents a four-part house music series
Elaine Paige presents highlights of The Tony Awards from New York
Helen Thomas, Head of Content Commissioning, Radio 2, says: "We have been looking at ways to have a regular rock show for years. Now, with the recent schedule changes on the network, I'm very glad to say we are able to give fans a year-round Saturday night Rockfest."
Johnnie Walker says: "I am so pleased that the enthusiasm and loyalty of rock music fans have been rewarded with a weekly show, running all year. I am delighted to be able to play the music that we all love every Saturday evening – from the new bands to the classics from the past decades."
Jeff Smith, Head of Music, Radio 2 and 6 Music, says: "Radio 2's specialist music output is hugely popular, providing individual shows dedicated to blues, soul, dance, folk, jazz, big band, swing, country music and show tunes. I'm delighted that we can now add rock to this list."
On Friday 17 May (9.30am-12pm) Ken Bruce will broadcast live from Tel Aviv, Israel, as acts from 42 different countries prepare to take part in the 64th Eurovision Song Contest. Ken will speak to Michael Rice – the UK's entry to this year's competition with his song Bigger Than Us and, alongside broadcaster, journalist and self-confessed Eurovision fan Paddy O'Connell, will discuss some of the songs that are tipped to score big points in the final.
On Saturday 18 May from 8pm, Ken will once again bring listeners every country's live performance from the Eurovision Final as he broadcasts from Expo, Tel Aviv. Paddy will join Ken to share the latest news from backstage and his predictions for the big winners of the night.
Graham will host his Saturday show live in Tel Aviv on 18 May (10am-1pm) with UK entrant Michael Rice. Plus, he'll chat to his guests back in London, and there'll be Grill Graham with Maria McErlane
Graham says: "I can't wait to return once again to the pop extravaganza that is Eurovision. I'll be broadcasting my show live from Tel Aviv, bringing all the gossip, glitz and glamour from the Song Contest to the listeners back home. As it's my tenth year at Eurovision, I'll be taking a trip down memory lane to reminisce about all the fantastic hits and spectacular misses from the last decade."
Ken says: "It warms the cockles of my heart to return to the shoebox that is my commentary spot at Eurovision. I'm looking forward to getting together once again with my fellow presenters from across the continent and of course watching the spectacular live performances."
And on Friday 14 June, the six winners of BBC Radio 2's 500 Words will be announced at the live final at Windsor Castle, where their stories will be read out on-air. There will be three winners announced – Bronze, Silver and Gold – in two different age categories (5-9 and 10-13 years). The Gold winners will receive Virgin Radio's Chris Evans' height in books and will be invited to visit a CBBC production, and each of their schools will be sent 500 books for their library. The Silver winners receive HRH The Duchess of Cornwall's height in books, and the Bronze winners receive their own height in books.
---
Posted on Tuesday, February 19th, 2019 at 11:14 am by RadioToday UK
---