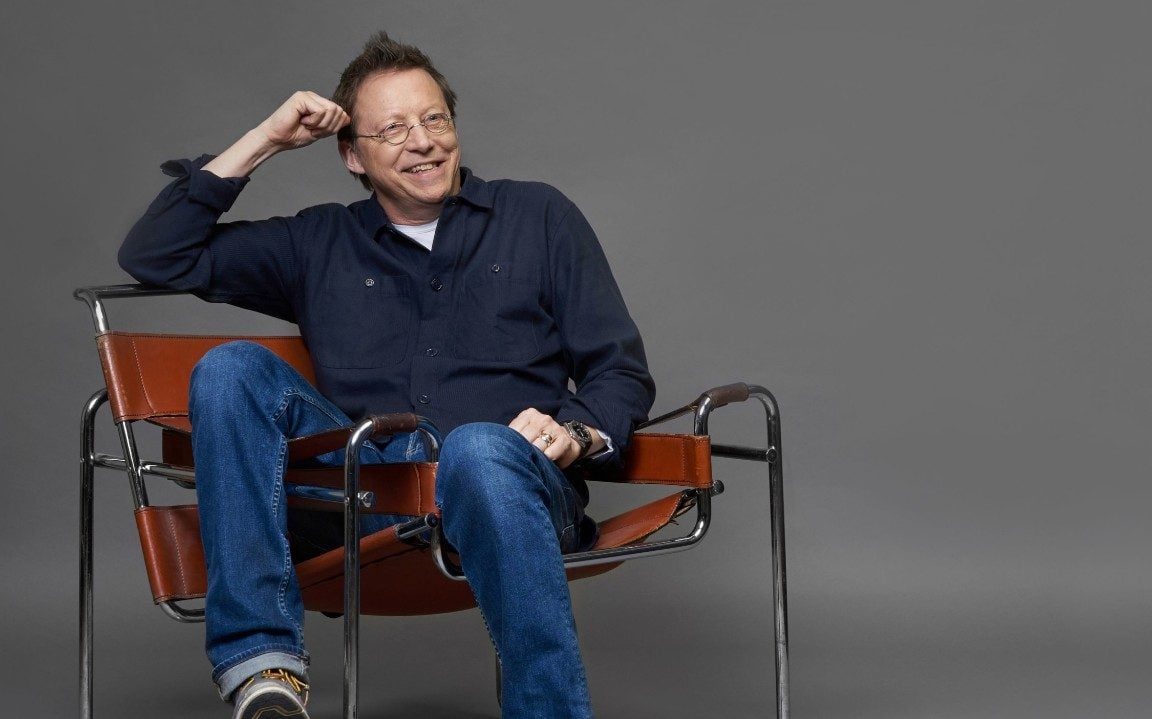 Simon Mayo has responded following industry criticism of his comments about local radio in a recent magazine interview.
In a twitter thread on Tuesday afternoon, he suggested that the remarks in the Mail's Event supplement were 'clumsily expressed maybe' – and that they were about equality rather than the standard of broadcasters in local radio.

In the interview about his pairing with Jo Whiley at Radio 2 he was quoted as saying: "I had this horror of them plucking someone from local radio and going: 'You're gonna co-present with this person.' And then I would've walked."
In his response, Mayo wrote: "Some points about local radio, if needed.
"Local radio has always been and will continue to be the bastion of broadcasting in this country. Some of the greatest broadcasters I've ever met have come from local radio…
"The late Denis McCarthy on Radio Nottingham (where I started) was a legend, Les Ross on BRMB an inspiration. The co-presenting point (clumsily expressed maybe) was merely one of equality. Hence my suggestion of working with Jo. That's really the whole of it."
The original comments at the weekend attracted much criticism from people across the radio industry.
Telling quote from Simon Mayo: he could work with Jo Whiley cos she's a "proper broadcaster. I had this horror of them plucking someone from local radio". The arrogance of these fuckers never ceases to amaze me. Who knows if they're born with it or acquire it?! Still… thanks.

— Bernie Keith (@BernieKeith100) February 3, 2019
"I had this horror of them plucking someone from local radio" to co-host on @BBCRadio2 says @simonmayo.
That's unworthy of you. Could understand not wanting a B-list telly 'sleb foisting on you, but many fine broadcasters in local are ready to progress up: https://t.co/oDHUhpyFXZ

— Richard Horsman (@leedsjourno) February 4, 2019
@simonmayo Simon! Just wondering if you were misquoted in the @RadioToday article? I know lots of very talented, amazing broadcasters/presenters who are working in local radio so I think your comments, if true, are without fact or substance. Local radio is great ?

— Georgia Coan (@georgia_coan) February 4, 2019
So dissapointed in Simon Mayo. As someone that as worked in local radio for over 20 years i am proud of the content that has been delivered on local radio. Having produced New York and Sony award winning shows I didn't realise I was so talentless. Local radio is to be celebrated.

— Craig Bailey (@CraigBRadio) February 4, 2019
Simon must be misquoted here. Surely… He must be…. I would love to speak to him on my local radio show about this.

— Justin Dealey (@JustinDealey) February 4, 2019
Trying to take the @simonmayo comments re local radio presenters with a pinch of salt as it's a Daily Mail article…but not sure it's the kind of thing they'd look to sensationalise. ?

— Hursty (@FMHursty) February 4, 2019
This is @simonmayo being patronising and smug about his Radio 2 show: "I had this horror of them plucking someone from local radio and going: 'You're gonna co-present with this person.'..I would've walked." He's lost my respect for this comment.

— Paul Chantler (@PaulChantler) February 3, 2019
Seriously @simonmayo did you really say this?! Let me introduce @Claire7Carter @fayehatcher @louhannan – you'd be very fortunate to have these women 'plucked' from local radio! You were plucked from local radio yourself! #forgotwhereyoucamefrom

— Sybil Ruscoe (@SybilRuscoe) February 3, 2019
Simon Mayo reveals he thought he'd be on Radio 2 aged 94 as he speaks about bitter station exit for first time https://t.co/tIBFt3OCMK @simonmayo Somebody from local radio !!! What a ridiculous idea !! Good luck with the new show x

— Graham Liver (@GrahamLiver) February 3, 2019
Simon left Radio 2 before Christmas, and starts in the 10am to 1pm slot on new Bauer station Scala Radio from 4th March.

Need a new or improved logo for your radio station? Visit OhMy.Graphics and see how awesome you can look.

Posted on Tuesday, February 5th, 2019 at 2:59 pm by Local Reporter