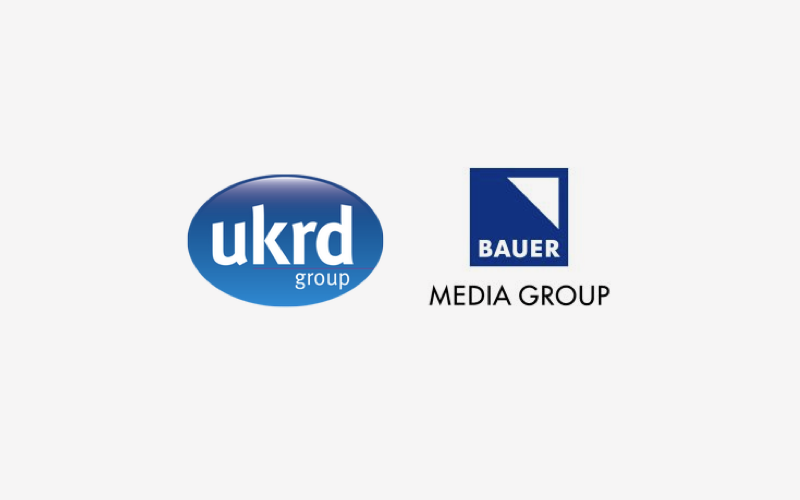 Bauer Media makes fourth major acquisition this year with UKRD purchase

Bauer Media continues to buy radio groups in the UK with the purchase of UKRD – its fourth acquisition this year.
UKRD owns and operates 10 local commercial radio stations from Cornwall to Yorkshire. They are Wessex FM, Eagle Radio, KLFM, Minster FM, Mix 96, Pirate FM, Yorkshire Coast Radio, Spire FM, Spirit FM and Stray FM.

It also has business interests in DAB multiplexes and First Radio Sales.
Paul Keenan, CEO Bauer Media UK and European Radio commented: "These stations are an excellent addition to our business and further extend our reach into completely new areas of the UK.
"This further demonstrates our long-term commitment and belief in commercial radio which has never been so exciting – for both listeners and advertisers. With record revenues for the third year running, the radio medium has grown by a third in the past five years alone, and with its highest share of listening since 2001, commercial radio is in a stronger position than ever before."
William Rogers, Chief Executive Officer UKRD, adds: "UKRD's radio stations will make a great addition to the Bauer portfolio and the opportunities that may well present themselves to many of our talented and highly professional people will be greatly enhanced by this acquisition. The inclusion in the deal of UKRD's interest in FRS ensures that the agency will continue to serve its clients."
Bauer recently purchased Lincs FM, Celador Radio and Wireless Group's local radio stations, which will run in Hold Separate until the Competition and Markets Authority completes an investigation.
On this, Bauer tells RadioToday: "The CMA has made some preliminary inquiries into our acquisitions of Lincs FM Group, Celador and Wireless local radio stations in England and Wales. As part of this, it has asked us to "hold separate" and run on a standalone basis the acquired local stations. This is a standard procedural step taken by the CMA when it makes inquiries about completed mergers. Bauer is cooperating fully with the CMA."
Whilst Hold Separate is active, Carol Edwards will be running the Celador Radio group, Iain Fowler will be running the Wireless stations and Keith Briggs will be running the Lincs FM Group stations. The length of the investigation is unknown at this point.
Global entered a similar state when buying GMG Radio – with that process lasting almost two years.
Created on Tuesday, March 5th, 2019 at 10:19 am