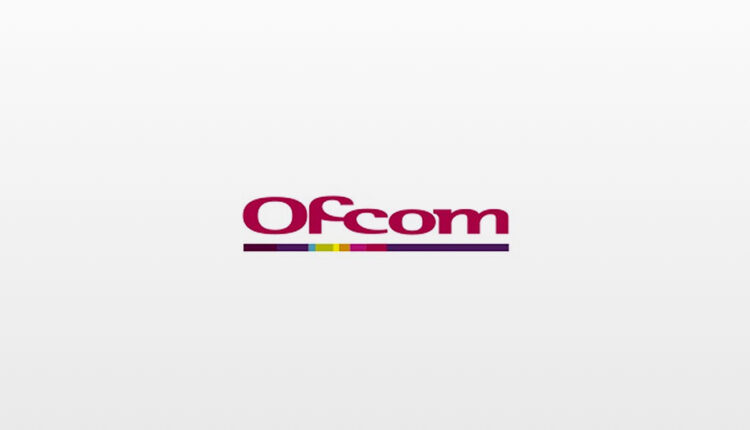 Scotland now has two "Approved Areas" whilst Wales gets just one following a second consultation on localness rules in the two countries.
Instead of three areas in Scotland – Glasgow & South West Scotland, Edinburgh & The Borders and North Scotland, there will just be North and South. The previous three in Wales – North & Mid Wales, West Wales, and South Wales will all just be one.

These new areas are in line with the proposals in the first consultation, to which objections were raised by Bauer, Global and Nation.
Radiocentre said that Ofcom should approve an all-Wales approved area and move to a single all-Scotland approved area too. The commercial radio body said the plan for smaller areas was inconsistent with the decisions already made on approved areas in England and Northern Ireland.
Bauer Media is the only company which currently holds local commercial radio licences in both North and South Scotland and said the decision for two approved areas in Scotland could have a negative impact on the economic viability and output of stations in Scotland.
Bauer said: "The cultural differences between different parts of Scotland are no greater than those within approved areas in England", and "requiring us to maintain local studios across the country means that money cannot be invested in Scottish content."
An alternative suggestion was made from Bauer for Ofcom to allow its stations to co-locate and share daytime programmes across Scotland in return for more Scottish programming," but this was refused, with Ofcom saying it cannot see how it would work in practice.
One of the respondents, the Scottish Government, reiterated its view that content made in Glasgow should not count as 'locally-made' in Edinburgh because the central belt of Scotland is not perceived by audiences as a 'local' area.
Ofcom says: "These new approved areas give radio stations in Scotland and Wales greater flexibility in how and where they produce their programmes. But our guidelines make clear that local news, traffic and weather information must still be delivered, irrespective of where a studio is based.
"The changes we are making to rules around 'localness' are designed to strengthen the ability of local commercial radio stations to keep producing high-quality, locally relevant services."
Stations wishing to make changes to their Format which are consistent with the new approved areas will still need to apply for a Format change to effect these changes.
Ofcom reiterated that the location of presenters was not considered to be as important as the delivery of local material, when making its decisions.
RadioToday's take
The first significant news here is that Edinburgh and Glasgow are now part of the same "Approved Area" for the first time, meaning bases in the two cities would not be required by Bauer Media. Co-location for Clyde and Forth is allowed, whilst West FM and Radio Borders could also close their local studio and move to Glasgow or Edinburgh. Programmes on all stations in these locations could also be shared 24/7.
Northern Scotland keeps the same boundary, but with the new rules could share all programmes with stations in the South, with just a single three-hour daytime show for Tay FM, Moray Firth Radio and Northsound 1.
The other significant outcome here is that the entire nation of Wales is one single approved area. Nation Broadcasting, which holds six local FM licences, can now base all of its services in one building anywhere in the country – something it is already doing through special permission from the regulator.
We are looking at how the new rules affect Global's plans for sharing programmes within Wales, and will provide more details shortly.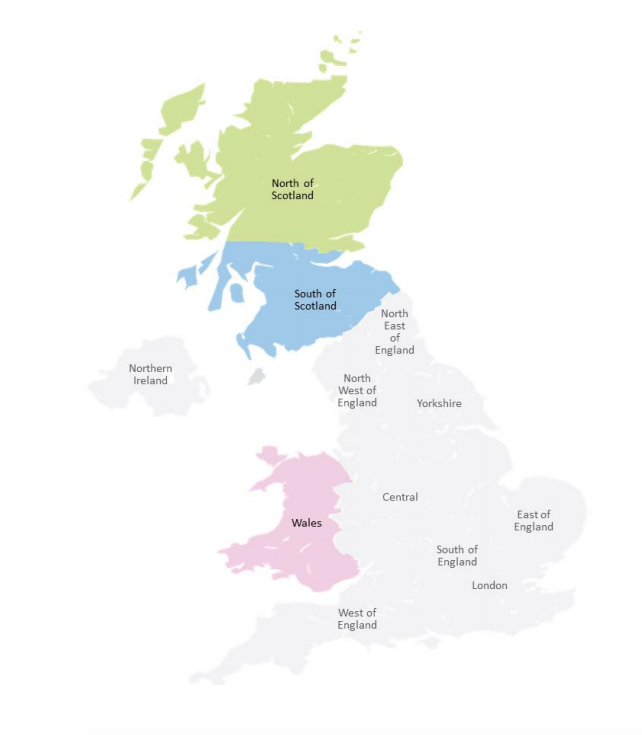 Need a new or improved logo for your radio station? Visit OhMy.Graphics and see how awesome you can look.

Posted on Monday, March 4th, 2019 at 1:33 pm by Local Reporter