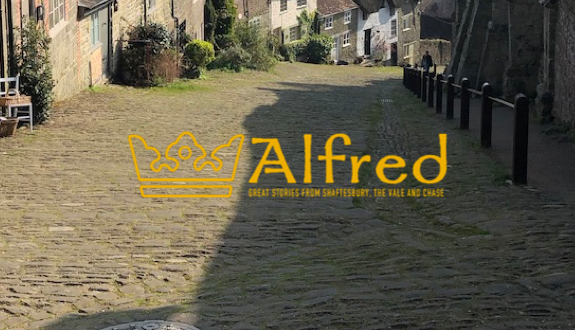 35 more Community Radio applications received

Ofcom has received 35 more applications for community radio licences in various parts of the UK.
Applications have been submitted for new stations from Devon to Dunfermline, with 26 for England, five in Wales, three for Scotland and one in Northern Ireland.
Some areas have more than one proposed service – two in Scarborough – two in Lutterworth – two in Prestatyn – and five in South East London.
There is a mixture of proposed services, with most of them offering a local community service based on a location. Names range from Alfred – for a service in Shaftsbury (named after Alfred the Great) to Sam Radio in Edinburgh.
Here's a list of all applicants, in alphabetical order:
Alfred (Shaftesbury, Dorset)
Website: www.ThisisAlfred.com
Border City Radio (Carlisle, Cumbria)
Bux FM (South Bucks and Uxbridge)
Website: www.buxfm.co.uk
Cheshire FM (Northwich, Middlewich and Winsford, Cheshire)
Website: www.cheshirefm.com
Chesterfield Radio (Chesterfield, North East Derbyshire)
Chiltern Voice (Amersham and Chesham, Buckinghamshire)
Website: www.chilternvoice.fm
Coast and County radio (Scarborough and Filey, North Yorkshire)
Website: www.coastandcountyradio.co.uk
Cross Counties Radio (Magna Park and Lutterworth, Leicestershire)
Website: www.crosscountiesradio.co.uk
DH1 (Digital Hits One) (North Somerset)
Website: www.digitalhits.one
Dover Community Radio (Dover District)
Website: www.dcrfm.co.uk
East Coast Radio (Grimsby, Cleethorpes)
Website: www.eastcoastradio.uk
Elastic FM (Chesterfield and North East Derbyshire)
Website: www.elasticfm.co.uk
LCR (Lutterworth and villages to the north, Leicestershire)
Website: www.leicester.fm
Listen Lanarkshire (Shotts, Scotland)
Website: www.listenlanarkshire.com
ME2U Community Radio Croydon (Croydon)
Website: www.me2uradio.co.uk
Merthyr Radio (Merthyr Tydfil, Mid Glamorgan)
Website: www.3gs.org.uk
Phase Radio (Wales) (Prestatyn, Rhyl and surrounding areas, NE Wales)
Website: www.phaseradio.co.uk
Pulse Radio Wales (Prestatyn, Rhyl and surrounding areas, NE Wales)
Radio 3C (Burghclere, Kingsclere and Highclere, Hampshire)
Radio Ballymena (Ballymena, County Antrim)
Radio Henna (Croydon)
Radio Melksham (Melksham, Wiltshire)
Website: www.radiomelksham.co.uk
Radio Scarborough (Scarborough, North Yorkshire)
Website: www.radioscarborough.co.uk
Radio West Fife (Dunfermline and West Fife)
Website: www.radiowestfife.scot
Radio Wimborne (Wimborne, East Dorset)
Website: www.Radiowimborne.co.uk
Rainbow Radio (South East London)
Website: www.rainbowradio.co.uk
Sam Radio (Edinburgh)
Select Radio (South East London and Croydon)
Website: www.selectradioapp.com
Severn Air Radio (North Somerset)
Website: www.severnairradio.co.uk
Sound Radio (Kinmel Bay, NE Wales)
Website: www.soundradio.wales
Thornbury Radio (Thornbury and district, Gloucestershire)
Website: www.tmcic.org
Voice of the community/St Asaph On Air (St Asaph and surrounding communities, NE Wales)
Wallingford Radio (Wallingford, South Oxfordshire)
Website: www.wallingfordradio.co.uk
West Kent Radio (Tunbridge Wells and Tonbridge, Kent)
Website: www.westkentradio.com
Ofcom usually takes between 3-6 months to announce which applications are successful, and which are rejected.