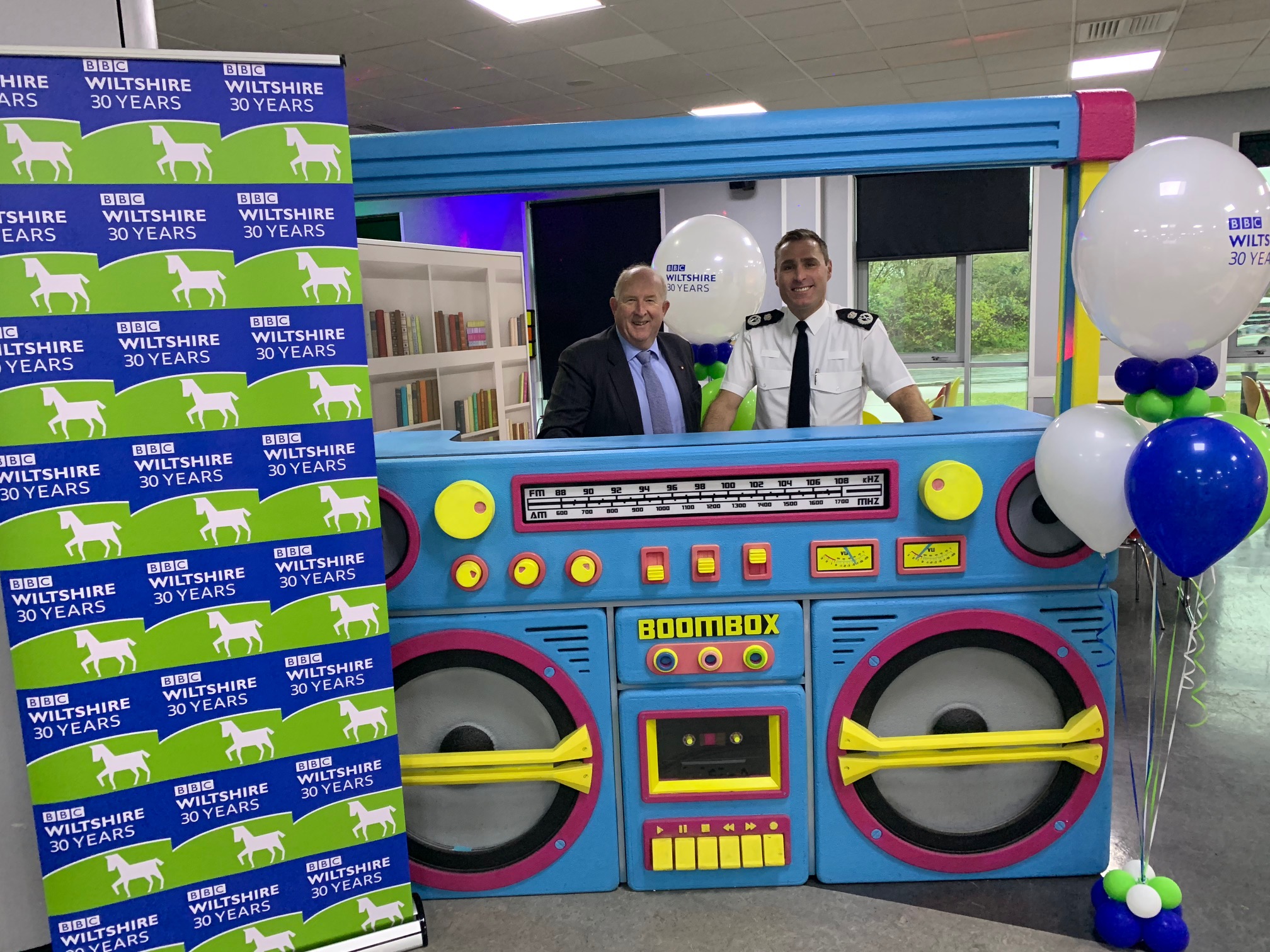 BBC Wiltshire celebrated 30 years on-air with a live Outside Broadcast at Swindon College, with presenter Ben Prater & the Breakfast team remembering the 80s.

On the anniversary, Station Editor Mary Sanders said: "It's been wonderful for BBC Wiltshire to spend the last 30 years at the heart of the community in Swindon and Wiltshire – covering major news events and celebrating the incredible achievements of people living in the county.
"As well as the big stand out moments, listeners talk to us every day and have a wonderful connection with our presenters. They share stories they haven't told anyone else, they laugh with us, they cry with us and they inspire us to make great radio for them. We hope our listeners enjoy celebrating this 30th year with us, and we look forward to the next 30!"
The station started life as BBC Wiltshire Sound on 4th April 1989, and not the usual BBC local radio format of "Radio Countyname" due to GWR owning the copyright of Wiltshire and Radio in any combination.
The first presenter heard on air was Paul Chantler, whilst original presenter Graham Seaman remains on-air to this day, hosting weekday lunchtimes.
Here's a history of the station from the BBC archives.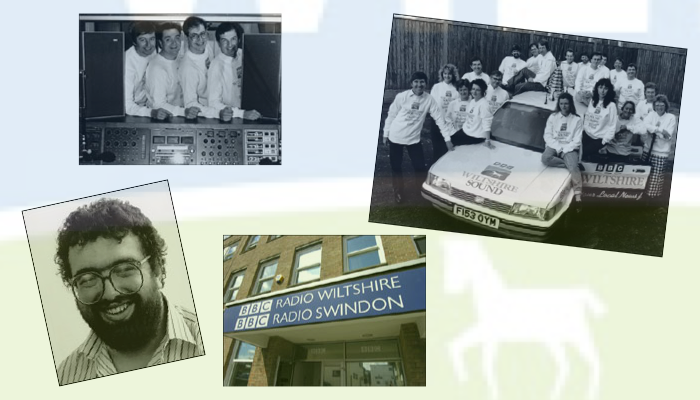 Speaking to the guests at the breakfast, station editor Mary Sanders said: "The most important people at BBC Wiltshire are, of course, our listeners – the people who send us their amazing stories, they celebrate with us, they cry with us, they tell us things they've never told anyone else, we work with them to make change happen, to improve things for people living here.
"So as we celebrate 30 years on air the biggest thank you of all has to go to our brilliant and inspiring listeners."
Swindon College students helped out at the event, doing hair and make up for guests, serving food and creating '80s themed art for the walls.
Guests included Wiltshire Police chief constable Kier Pritchard, Swindon Council leader David Renard and Swindon Advertiser editor Pete Gavan.
This week has seen four Wiltshire celebrities guest editing the station – picking their own guests, songs and stories.
Taking charge on Monday was Time Team favourite Phil Harding, on Tuesday it was Apprentice star Nick Hewer and on Wednesday it was Olympian Sharron Davies.
On Thursday Ben Prater took his Breakfast Show to Swindon College and on Friday Salisbury's own Christopher Biggins takes on the editor role.
Steph Marshall, head of the BBC in the West, celebrated "30 fantastic years" during her speech.
She added: "I believe being a voice and a companion to Wiltshire people is more important than ever today – especially with the sad news that our colleagues in Capital, Heart and Smooth will be closing their local breakfast shows.
"Since Mary became editor of BBC Wiltshire last year I've been really pleased by how far she's taken the station, bringing in many more women presenters, reaching out to younger audiences and trying out new and exciting things.
"Bringing together the amazing all-Wiltshire choir to commemorate the centenary of the First World War and putting on a series of fascinating conversations with expert panellists at Salisbury Cathedral are just two examples.
"So a huge congratulations to BBC Wiltshire for 30 fantastic years. I hope to see you all here again in another 30 years – just imagine how big the lardy cake will be then!"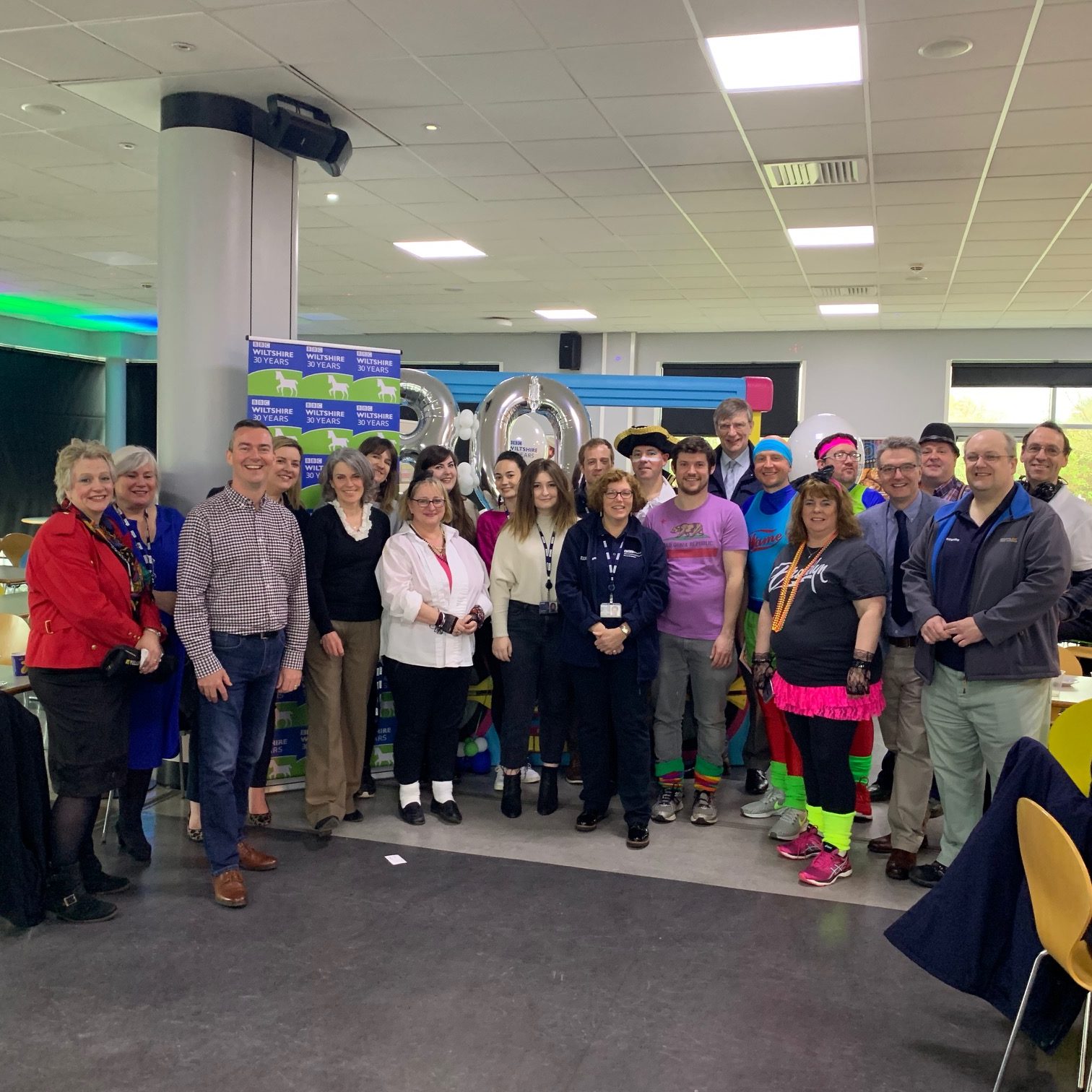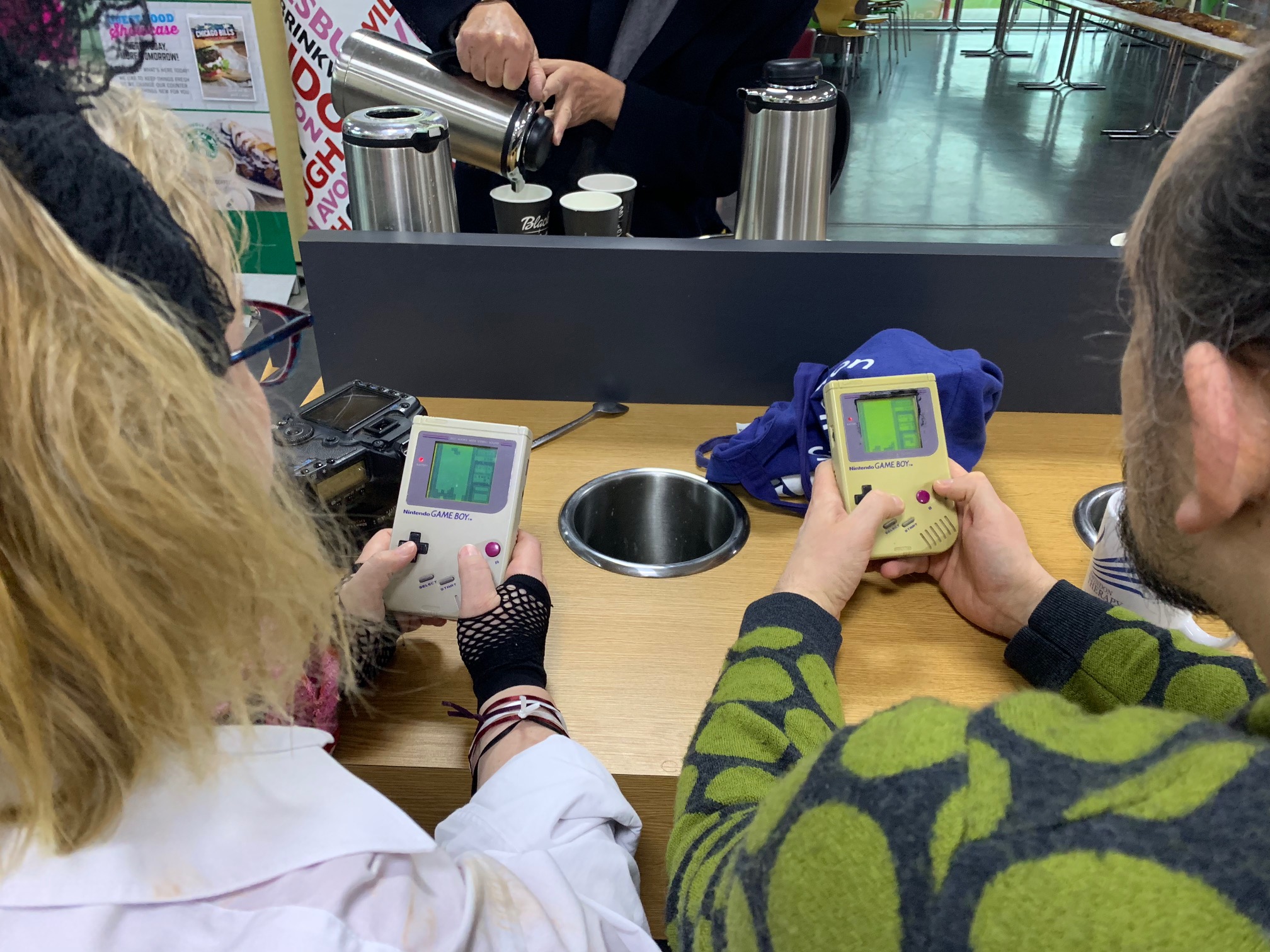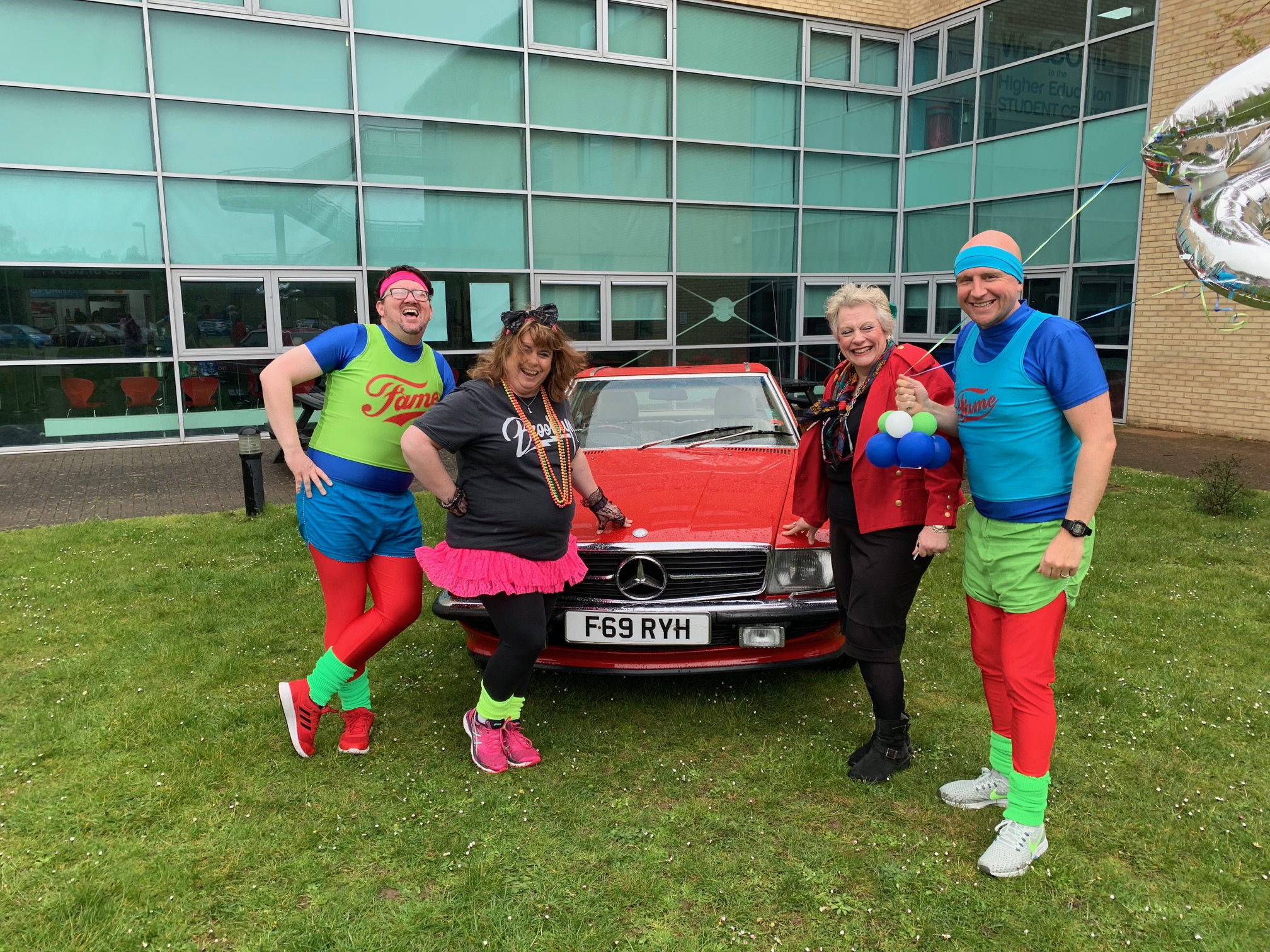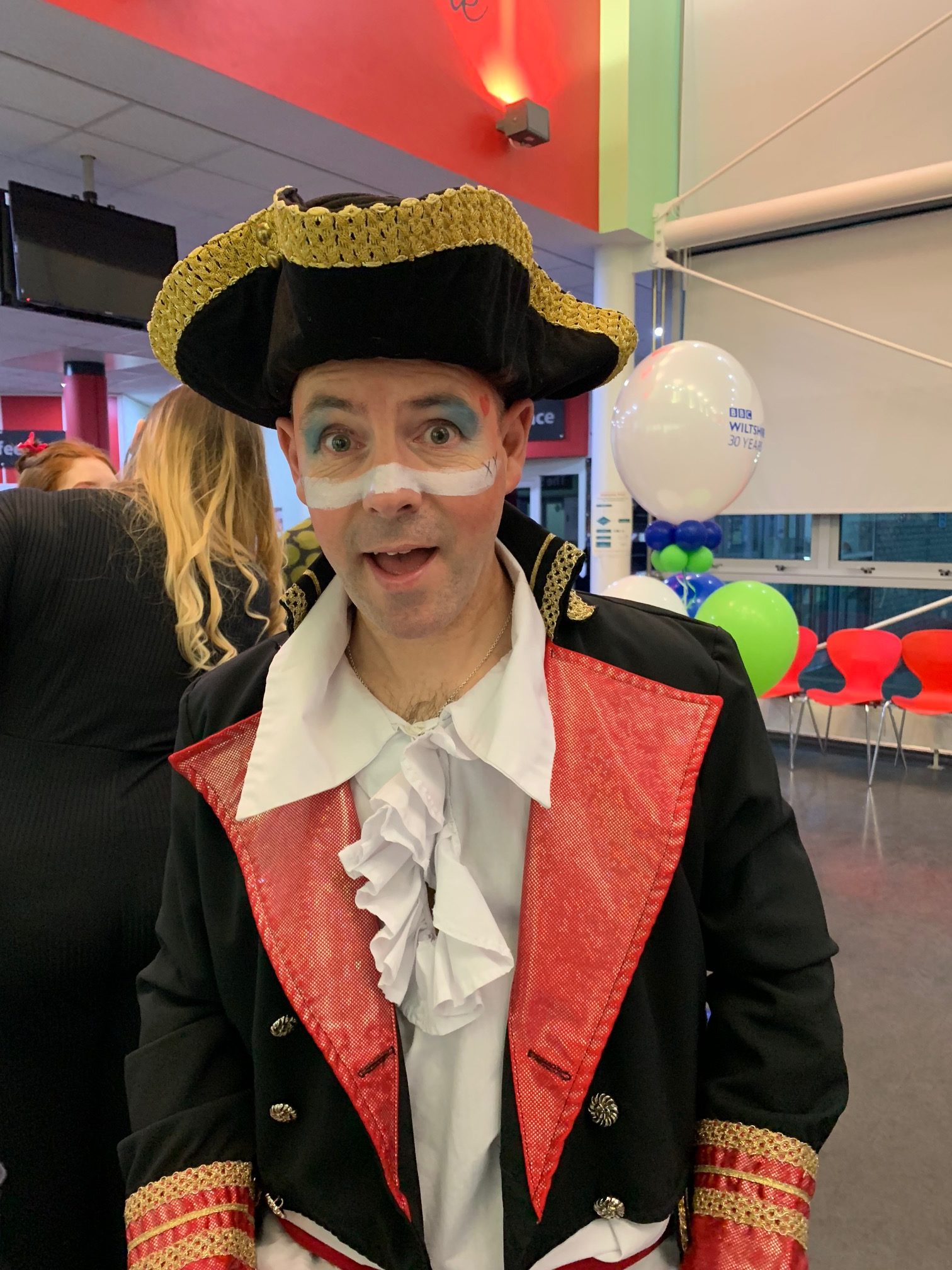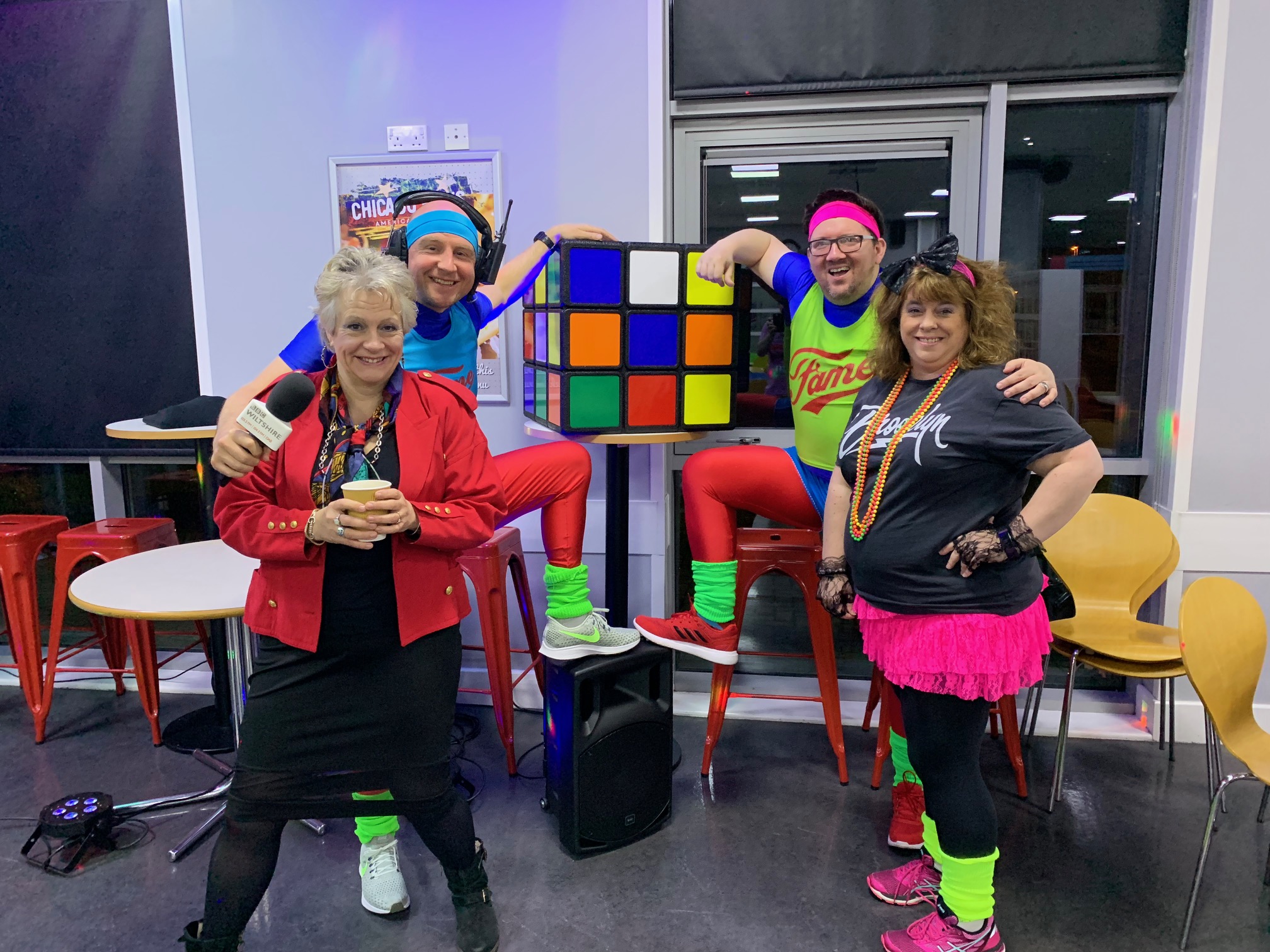 As BBC Wiltshire turns 30 @create_studios have made this celebratory film.#bbcwilts30 pic.twitter.com/7vdWYCQQrf

— BBC Wiltshire (@BBCWiltshire) April 4, 2019
---
Posted on Thursday, April 4th, 2019 at 12:27 pm by Roy Martin
---