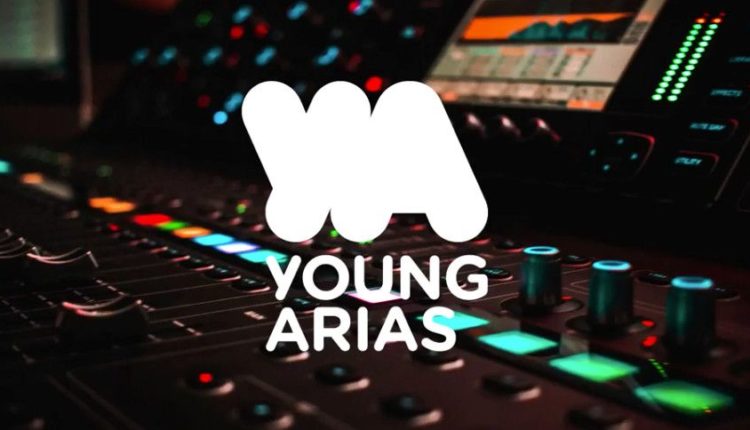 Matt Edmondson and Daisy Maskell to host Young ARIAS

BBC Radio 1's Matt Edmondson and KISS presenter Daisy Maskell will host the first Young ARIAS at the BBC Radio Theatre in London.
The event is taking place on Friday 17th May during Radio Audio Week and aims to inspire young broadcasters and bring fresh voices into the audio industry.
Hundreds of Schools and under 18s from across the country have entered the Young ARIAS, which includes prizes such as industry mentorship, state of the art equipment and the chance to host their own radio show on national station Fun Kids.
Matt Edmondson says he's excited to be hosting the event: "I've been involved in the Young ARIAS since the launch last year and it's been amazing to see just how many under 18s are passionate about radio and audio. I can't wait to welcome young talent from across the UK to the BBC Radio Theatre to present the most fun awards show in the world."
Matt's co-host Mollie King will be handing out the BBC Sounds Rising Talent award, she said: "From all the audio we've heard, we know there are some seriously talented under 18 broadcasters from across the UK. The future of radio and audio is in good hands with our passionate Young ARIAS nominees."
Daisy Maskell says she's looking forward to welcoming some famous faces to the Young ARIAS stage: "We have some huge surprises lined up for the Young ARIAS awards, with some great guests from across the audio industry on-board to celebrate the talent of our nominees. Get ready for a great big party on Friday 17th May."
The Young ARIAS awards are a cross-industry initiative led by Radiocentre and the Radio Academy and are supported by Arqiva, BBC Sounds, Broadcast Bionics, Fun Kids, Pure and SchoolRadio.com.