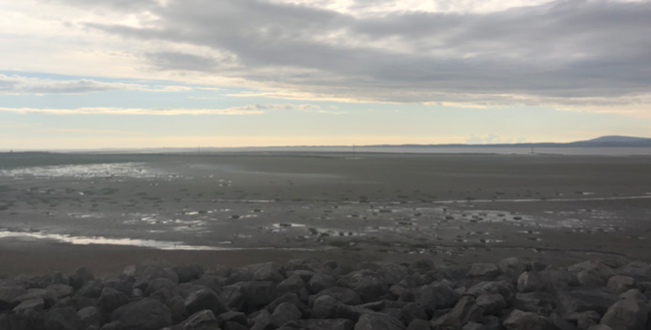 Ofcom has received two applications for the DAB digital radio multiplexes covering North Lancashire, Cumbria and parts of South West Scotland.

MuxCo has partnered with Nation Broadcasting to apply for a multiplex to cover Morecambe Bay and South Cumbria, whilst Bauer has applied for a multiplex to cover North and West Cumbria.
If successful in its bid, MuxCo Cumbria will launch using four transmitters initially, which will cover 78% of the population, carrying nine stereo radio stations. They are Heart (DAB), Smooth (DAB), Capital (DAB), BBC Radio Cumbria (DAB), Bay Radio (DAB), Cando FM (DAB+), Bay Trust Radio (DAB+), Fun Kids Junior (DAB+) and Chris Country (DAB+).
Bay Radio is a proposed new service from Nation Broadcasting – Cando FM is a community radio station in Barrow, and Bay Trust Radio is the hospital radio station for Lancaster, Morecambe and Kendal hospitals.
MuxCo says its transmission proposal takes into account coverage of existing local services BBC Cumbria, Heart and Smooth, as well as existing local and national multiplexes, designed to provide optimum population coverage from launch.
Nation Broadcasting has 51% shareholding in the new company, whilst MuxCo Ltd has 49%.
Meanwhile, Bauer's application for North and West Cumbria will allow BBC Radio Cumbria and CFM to broadcast to the same area they do now but on DAB.
Using five transmitters, BDR Cumbria will carry 13 services in total, including a number of national services currently on the national SDL multiplex which is not available in the area.
The stations lined up are Greatest Hits Radio, Country Hits Radio, Planet Rock, Scala Radio, Absolute Radio 80s, Absolute Radio 90s, Absolute Classic Rock, Magic Chilled, Magic Soul, Mellow Magic and Jazz FM.
No new local stations are proposed but capacity will be available for any future additions.
Both MuxCo and BDR say they will launch within 12 months of licence award – meaning it will start braodcasting around the end of next year.
No applications were received to operate a multiplex for South West Scotland, as was in the plan from Ofcom.
Quotes
Gregory Watson, MuxCo's Managing Director, said: We are pleased to submit our application to bring local DAB to Morecambe Bay. Our proposals will bring a range of new services to the area – including a number of local community services as well as existing and new commercial services, helping broaden choice. We have capacity to enable further local services to broadcast and hope that if successful, we will launch with a wider range of stations.
Jason Bryant, Executive Chairman Nation Broadcasting, added: "The Morecambe Bay multiplex will build on Muxco's existing presence in the north west, extending choice for listeners across the patch. In particular, we look forward to introducing Bay Radio to Morecambe Bay, a brand new radio local service focussed on the needs of local people and led by Bill Johnston, one of the region's most experienced radio professionals."
---
Posted on Thursday, September 19th, 2019 at 2:19 pm by Roy Martin
---