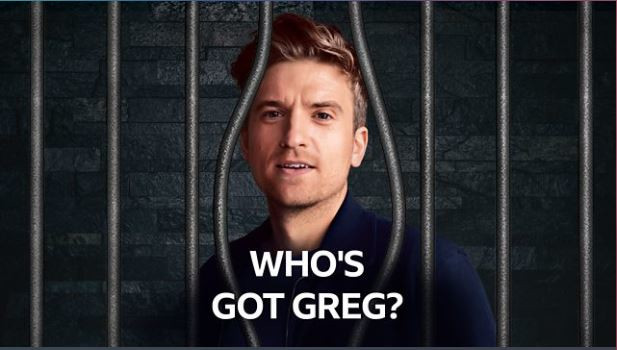 BBC
Radio 1 pulls another listener stunt with Greg James being 'kidnapped'

On the 1st anniversary of Radio 1's prank of putting Greg James into an escape room and asking listeners to help find him, they've pulled another one with Who's Got Greg.
There was a lot of media interest when Greg didn't turn up for his breakfast show this morning (Wednesday 19 February) after a late night out at the BRITs, but as the day went on there was speculation that this could be another prank to hook listeners in.
This was confirmed when Greg appeared on Scott Mills' lunchtime show to reveal that after the awards he'd been blindfolded, bundled into a car, then taken to a secret location and was in a white room with only a single bed in it.
Scott revealed that he'd been given a note which said that Greg has been 'captured by someone at the Brits' and it's up to listeners to work out 'Who's Got Greg!'
In a similar fashion to last time, clues are now being given out by Radio 1 DJs to help listeners work out where he is.
Last year, Greg was kept locked up for 31 hours before the code to get him out was cracked by a listener, it will be interesting to see how long it takes this time to find out Who's Got Greg.
Follow live updates here.
Article created on Wednesday, February 19th, 2020 at 4:47 pm by Steve Collins