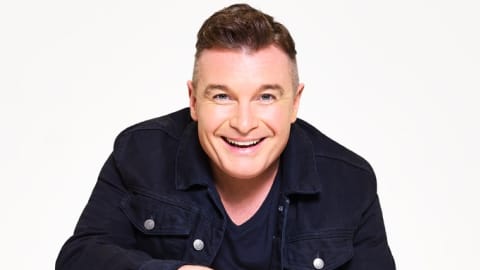 Changes at Hits Radio in reaction to the coronavirus pandemic include breakfast co-host Greg Burns moving to a new afternoon show.

Greg will be on-air from 1pm till 4pm across the Hits Radio network of stations replacing Hattie Pearson who is currently in the slot.
Hattie will remain with the station at weekends.
The station says it has evolved elements of its music programming, competitions and afternoon show to meet the changing needs of audiences and their listening patterns during the lockdown period.
Other changes include more featured music weekends following last weekend's 300 Biggest Hits of the 21st-century theme. This coming weekend will see The R&B Throwback Weekend.
Competitions continue throughout the crisis, with a new Pay Your Bills promotion handing out money twice a day across the network following the completion of the Cash Register.
Speaking about the changes, Paul Gerrard said "Listeners are always at the forefront of our mind and everything that we create and produce is tailor-made for them. With a shift in the mood of the nation and changing listening patterns, we have refreshed elements of our programming to bring audiences, even more, cheer and reassurance during this tough time."
Breakfast will continue with Fleur and James for now, with the schedule being reviewed again once the current restrictions have been lifted.
---
Posted on Thursday, April 16th, 2020 at 4:42 pm by Roy Martin
---