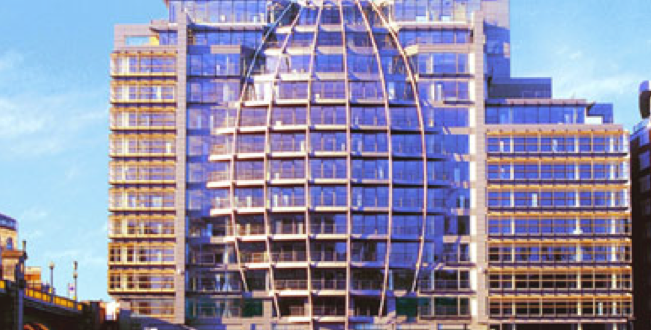 Ofcom will advertise licences for small-scale DAB in batches, starting with 25 local areas.
Five of those areas will be where a trial is already operating – Cambridge, Glasgow, Birmingham, Bristol and Norwich.
In the second batch, applications will be invited for the north west of England and north east Wales.
Under the timescale plans announced today, it will take Ofcom over four years to advertise and award all the multiplexes currently planned.
In terms of advertising, Ofcom said: "We have planned initially on the basis of eight rounds of licensing and anticipate that each round will take approximately nine months from the date of advertising the licences to the last licence award. This includes a 12-week period for applications to be submitted and a further six months for Ofcom to assess applications and award licences.
"We expect to advertise each batch of licences approximately 12 weeks before we complete our assessment of the applications received in the previous round. Hence we would advertise batches of licences every six months approximately."
In a change to the proposals in the consultation, Ofcom will now not require all programme services carried by small-scale radio multiplex services to be broadcast using the DAB+ standard.
Ofcom adds: "Licensing the trial multiplex areas in the South East of England will need to wait until Round 4 due to international agreements not yet in place for use of the spectrum."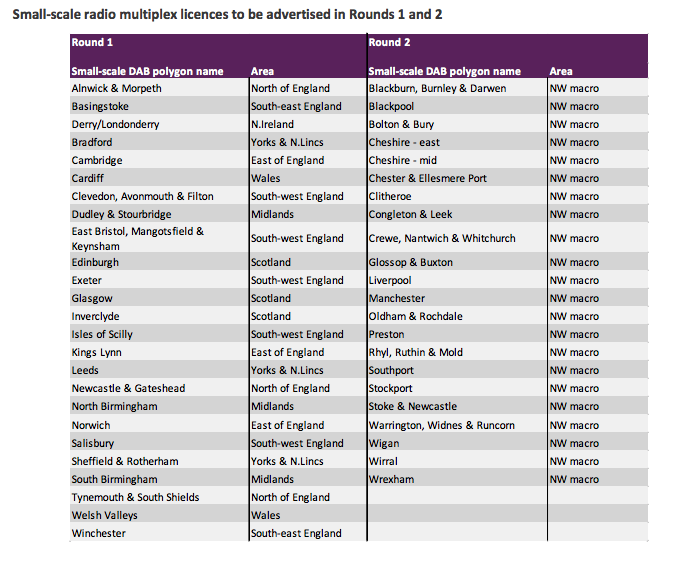 Community radio applications, in the form of the new Community Digital Sound Programme ('C-DSP') licences, will open for each local area at the same time as the publication of multiplex licence advertisements.

Any radio station operating a C-DSP will need to provide social gain and have a studio based within the multiplex coverage area.

And anyone winning a small-scale DAB multiplex licence will need to launch it within 18 months.

Kevin Bakhurst, Ofcom's Content Group Director, said: "Small-scale DAB is making it cheaper and easier for local stations to get on the digital airwaves, which will give more choice to listeners up and down the country."

Need a new or improved logo for your radio station? Visit OhMy.Graphics and see how awesome you can look.

Posted on Tuesday, April 7th, 2020 at 11:44 am by Roy Martin