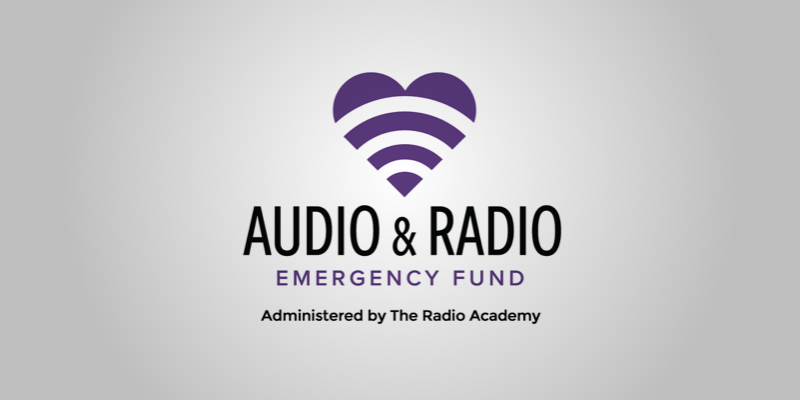 The recently launched Audio and Radio Emergency Fund has made its first money transfers to 30 radio people in need of cash due to the coronavirus crisis.

The Radio Academy, which is administering the fund along with the BBC and Audible, says over 200 people applied for help in the first week.
Many of the submissions are from freelancers affected by the loss of advertising and sponsorship deals as well as the cancellation of regular sporting and festival events over the spring and summer periods.
Applications are being received from reporters, presenters, producers, engineers, podcasters and voice artists.
One successful applicant wrote: "The moment COVID-19 struck the UK, my employment completely and utterly dried up overnight, leaving me with no income whatsoever, as I am a freelancer."
Chair of the fund, Dom Chambers, said, "As people explain why they need a grant we are reading of circumstances that are truly heart-rending. The panel is having to make difficult choices with the funding we have to allocate. The grants being awarded have responded to acute levels of need as well as investing in people's potential to get paid work through home working."
 
Chair of the Radio Academy, Yvonne Thompson said: "Encouraging diverse fresh talent into the industry is a major part of our work at the academy. This fund can really help people struggling at the moment and the industry cannot afford to let its talent leave. This is an amazing industry and we all need to pull together to support it."
 
The third round is now open for applications and more information is available at radioacademy.org.
---
Posted on Tuesday, May 5th, 2020 at 8:41 pm by Roy Martin
---