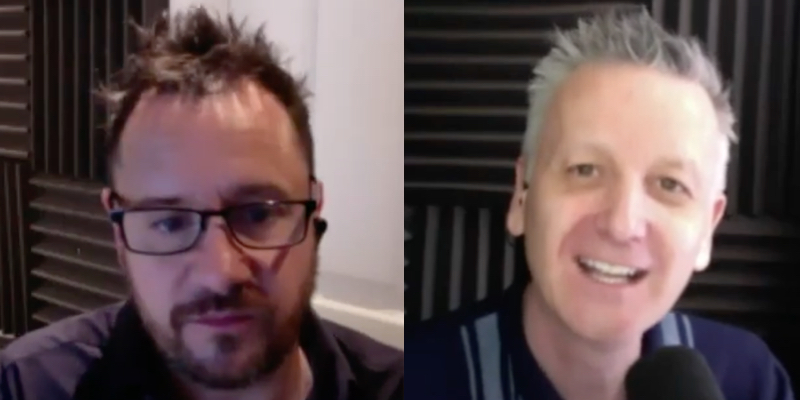 Radio presenter Jon Holmes has highlighted the radio industry's treatment of award winners in an interview with Graham Mack for Podcast Radio.
Jon has won two BAFTAs, nine Gold Sony Radio Awards, two British Comedy Awards, and a Broadcasting Press Guild Award.
He pulled no punches in the interview and said: "They're always keen to call the Sonys or the ARIAS as they are now, the Oscars of the radio industry. The difference between the Oscars of the radio industry and the actual Oscars or indeed any other award is, the moment you win one, it gets you nothing!
"If you win an Oscar, your worth goes up. Win a radio award, the exact opposite happens, nobody cares, you certainly don't get any more money and when you inevitably lose your job in the next couple of weeks following the awards ceremony, nobody will pick you up and give you a job despite that sitting on your shelf. And I have no idea why the industry is like that!"
The Pod 20: @GrahamMack's guest co-host for this episode is broadcaster extraordinaire @jonholmes1.

"Scandalous in all the right ways."#PodcastRecommendations #uk #podcasterhttps://t.co/EVfpUqUBCd

— Podcast Radio ? (@ThePodcastRadio) August 20, 2020
Jon and Graham have experienced this first hand, both leaving stations shortly after winning radio awards. They gave examples of people who this has happened to including Danny Baker, Jono Coleman and Iain Lee, who left talkRADIO only weeks after winning an ARIA Award.

Watch Jon and Graham talk about awards here and the full video below.

Posted on Tuesday, August 25th, 2020 at 1:42 pm by RadioToday UK