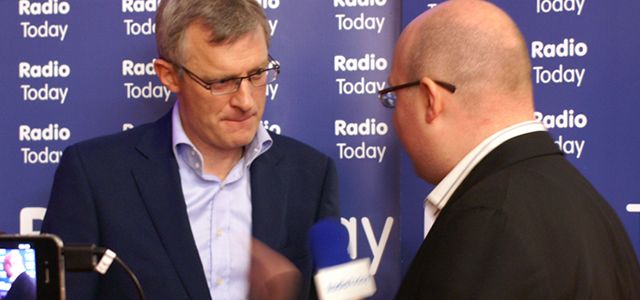 More names including Jeremy Vine, Danielle Perry, Peter Dickson and Alan Dedicoat have been added to the schedule for this year's Festival.
BBC Radio 2 host Jeremy will be interviewed by Absolute Radio's Danielle Perry for a special edition of her 'Elevenses' podcast.

Voiceovers Peter Dickson and Alan Dedicoat join the line-up to discuss their combined 75+ years in the voiceover business.
And the cast of the No Such Thing As A Fish podcast will talk about their weekly fact-based show, and how they spun it out of writing BBC2 TV show QI. Dan, James, Anna and Andy will answer members' questions, and share their favourite nuggets of radio trivia.
The sessions at The Radio Academy Festival will include a range of formats and styles, and The Academy has also announced a strand of "Lockdown Radio Stories" including the against-all-odds launch of Times Radio, the pop-up Absolute Radio 40s for VE Day, and the story behind Caring For Carers that aired on 92 community and local stations last May.
The Festival will be a five-day virtual event, taking place 9-13 November via an online events platform. Sessions will be hosted each afternoon, in venues across UK radio, with a mixture of formats including presentations, interviews and panels.
Tickets and more info available at RadioAcademy.org