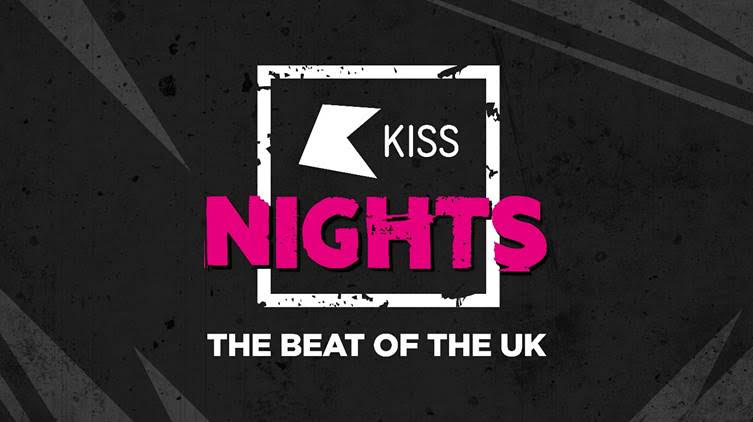 Eleven new specialist shows are heading to Bauer's KISS in the form of KISS Nights.
From 9pm Sunday – Thursday, and 7pm Fridays and Saturdays KISS will reflect the current musical landscape of dance music, black music and everything in between.

Launching Monday 9th November KISS Nights will reflect Drum and bass, Afrobeats, Grime, Hip Hop, all forms of House, Garage and more.
October this year saw KISS mark its 35th year since launching as a pirate station, and KISS Nights will bring the entirely new programmes and a reassembly of existing KISS talent to complete the transformation.
Majestic leads the charge with new Friday and Saturday night shows 1900-2100. A Trak, Deadmau5, Ellie Prohan, Gorgon City, Hybrid Minds, Juls, DJ Q, Sam Divine, Shosh (24 Hour Garage Girls), Mark Knight's Tool Room Residency and Tash LC are brand new to the line-up.
We're unleashing a new squad, some of the BIGGEST and most exciting DJs and presenters representing the best in Dance, Hip Hop and Rnb, DnB, Afrobeats and Garage! 🙌

📅 From Monday 9th November
📍 KISS FM

— KISS FM UK (@KissFMUK) November 2, 2020
KISS Content Director Rebecca Frank said: "This is another real moment in 2020 for us at KISS. Reinvigorating our specialist line up is all about authentically reaching diverse audiences UK – something we are passionate about every day.
"This army of talent will naturally work together to create more opportunities for new artists to be played, for content to be indulged and to make sure we are giving space to emerging sounds.
"The energy around these presenters from international superstars and major label artists to the most exciting emerging talent feels like a movement; KISS was built on exciting music and risk taking – we want to bring that spirit back with KISS Nights."
KISS also has a new TV ad, which you can see below:
BRAND NEW TV ad 📺 just in for the @KissFMUK Breakfast Show… coming to a screen near you. Watch as hosts @Jordan_Banjo and @perrikiely promise to save your mornings⏰🎵 pic.twitter.com/EfcMLlGnbF

— Bauer Media Group UK (@bauermedia) November 2, 2020
The full line-up is:
A-Trak (Monday nights 0100-0200)
Ben Malone (Saturday 2300-0100)
Billy Da Kid (Friday nights 0100-0300)
Charlie Powell (Saturday nights 0300-0500)
Deadmau5 (Thursday nights 0100-0200)
Ellie Prohan (Tuesday 2300-0100)
Gorgon City (Thursday 2300-0100)
Hybrid Minds (Monday 2100-2300)
Joel Corry (Saturday 2100-2300)
Juls (Tuesday 2100-2300)
Leftwing : Kody (Friday nights 0300-0500)
Majestic (Friday and Saturday nights 1900-2100)
Mollie Collins (Saturday nights 0100-0300)
DJ Q (Wednesday 2100-2300)
KISS Rehab with Justin Wilkes (Sat & Sunday 0500-0600)
Rude Kid (Sunday 2200-0000)
Sam Divine (Friday 2100-2300)
Shortee Blitz & MK (Wednesday 2300-0100)
Shosh (Tuesday 2300-0100)
DJ SKT (Thursday 2100-2300)
Tash LC (Sunday 0000-0200)
TCTS (Friday 2300-0100)
Toolroom Residency with Mark Knight (Tuesday nights 0100-0200)
It's easy to put travel news on your radio station, from £25 a month for online stations. See
RadioTravelNews.com
for details and same day set up.