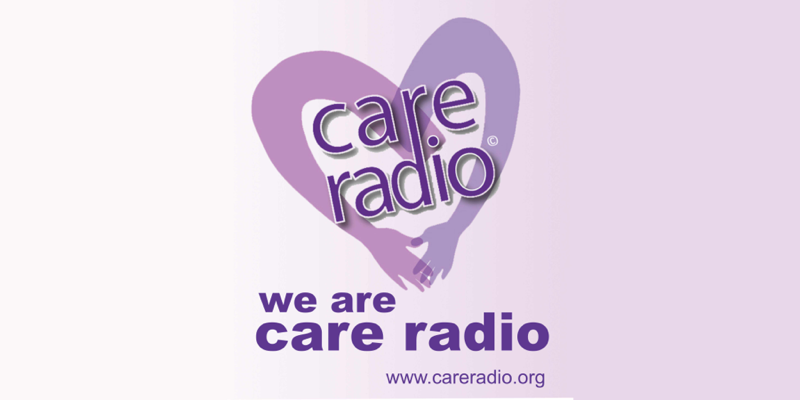 A new radio station serving the UK's legion of nine million paid and unpaid carers has launched online.
Care Radio can be found in the usual app stores and at careradio.org, but has plans to join DAB multiplexes around the country soon.

Its founders include the President of the International Children's Charity, Radio Lollipop Hedley Finn OBE as Chair and John Dash as CEO.
Gary Robinson, a former MD of Kerrang! Radio and Downtown Radio, is Content Director.
Over fifty other radio professionals are giving their time and skills to get the station set up and established, backed by a team of finance, fundraising, care sector, PR and technical experts.
Care Radio is now on air supporting the UK's millions of paid and unpaid carers, including those in the NHS and in care homes, as well as those looking after others at home. Listen by downloading the app or through our website https://t.co/BFhVt0tqiq #wearecareradio pic.twitter.com/tGXMdjDlio

— Care Radio (@care_radio) June 9, 2021
"Care Radio's output will surprise, delight and support those in the care sector," explains Gary Robinson. "It will include a mix of great music, interviews and listener stories."

The station has been made possible thanks to what John Dash calls a "staggering" amount of goodwill from the industry. "So much of what is needed to start a radio station is being donated," he says. "Not only all our broadcasters', journalists' and producers' time, but also our news provision, streaming, app, marketing, website, scheduling, imaging, social media, interactive services and PR are being provided by supporters who share our vision of giving something back to carers for all they do for us every day."

Launched as a response to the pandemic and the enormous strain carers, the NHS and Social Care staff came under, and continue to work through, Care Radio aims to connect, entertain and support them.

"We're looking at developing this project so much further over the next twelve months", says Hedley Finn, "If you're interested in getting involved email hello@careradio.org."

Need a new or improved logo for your radio station? Visit OhMy.Graphics and see how awesome you can look.

Posted on Wednesday, June 9th, 2021 at 11:11 am by RadioToday UK