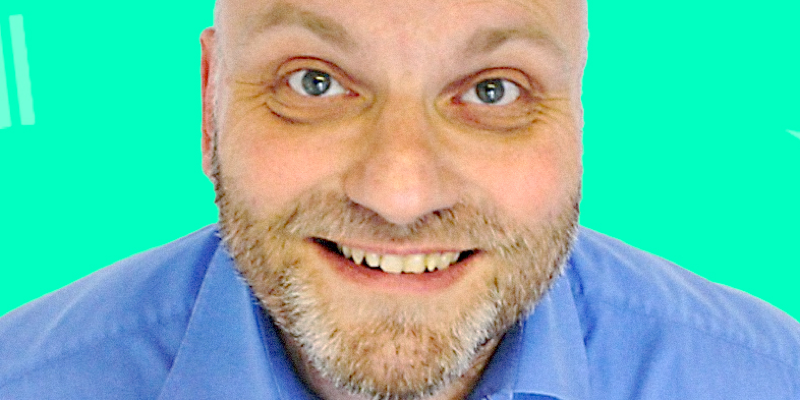 Former Greatest Hits Radio, Wave 105 and Heart London presenter John Clayton is to host a mid-morning magazine programme on Konnect Radio.
John, who was also Managing Director of UKRD's Star Radio in Darlington, starts his new show at the online Christian station on Monday 16th August.
Konnect Radio launched in March 2021 with breakfast show presenter and CEO Gareth Cottrell hosting the only daily live show.
Other than a range of specialist evening and weekend shows, the weekly daytime schedule has been non-stop music from 10am.
Gareth said: "I am very excited about welcoming John to the mid-morning show that will attempt to be at the heartbeat of our listeners' day – providing entertainment, fun and inviting interaction and people's thoughts. John is very experienced and we're privileged to have such a talented presenter hosting our first mid-morning daytime show.
"Konnect Radio is growing and what is amazing is that our listeners have helped fund this new show. As well as advertising, we have monthly donations from listeners who love our unique mix of music and entertainment."
John, who has been hosting a Wednesday evening show since Konnect's launch, said he was looking forward to starting his new programme. He said: "I am delighted to be joining Konnect Radio to present the mid-morning show. I genuinely love the values that Konnect Radio represents and cannot wait to get started and following on from Gareth's breakfast show.
"The station has grown so much and so quickly over such a short period and the future is very exciting."
Gareth added that the decision to launch without a daytime schedule was part of the plan to involve listeners. He said: "Most stations launch with a full daytime schedule but we decided to launch first so that our listeners could enjoy the unique position of being instrumental to the station.
"As well as supporting financially, we encourage our listeners to take part in our shows. They have a real ownership and as a result have helped us fund the new show with John Clayton."
Since launch, Konnect Radio has welcomed actor and comedian Suzie Kennedy as a presenter. She hosts a two-hour Throwback Thursday evening show. TV stars including Keith Lemon and Piers Morgan have also been guests on the breakfast show.
"While it may have seemed crazy to launch a radio station in the middle of pandemic and without a daytime schedule, Konnect Radio is proving to be successful because of our unique mix of music," said Gareth.
"We are a Christian radio station but our mix of music and shows is unique. We aim to entertain and inform our core listeners aged 25 to 45, but are finding this is equally appealing to listeners outside that range who want to be part of a radio community.
"As a result, we are growing. I think this is because we are providing something different to mainstream stations and offering unexpected sounds from a Christian station."
You can listen to Konnect Radio via the app or online at konnectradio.com.
---
Posted on Wednesday, August 4th, 2021 at 10:28 pm by RadioToday UK
---