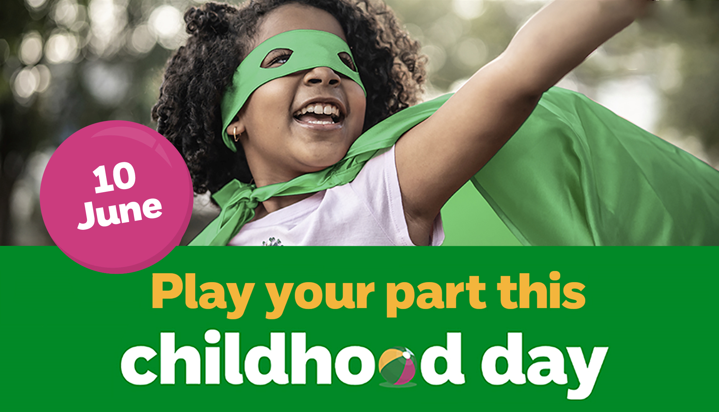 NSPCC has partnered with OMD and Bauer Media to promote Childhood Day across Absolute Radio and Magic Radio.

On-air activity will raise awareness of the day, bring communities together and encourage audiences and families to play their part.
The campaign follows recent research conducted by Bauer which found that 44% of people agree that they listen to the radio to feel a sense of human connection – up from 35% during the height of the pandemic – and 1 in 3 say they listen to their favourite stations to feel part of a community.
These strong relationships formed by radio therefore make it the ideal medium for NSPCC to connect and communicate with families across the country.
In addition to information about the charity and the upcoming event on-air and online, listeners will hear Harriet Scott, Nick Snaith, Kat Shoob, Ben Burrell and Richie Firth reminisce about one childhood memory that they will always cherish.
This audio will then be juxtaposed with the important message that not everyone's childhood is the same, and abuse must be addressed and fought together.
In addition to this, NSPCC will take over Emma B's Packed Lunch Show on Magic Radio from late May to early June in the run-up to Childhood Day. Children will be brought live on air to nominate a parent, teacher or individual who makes their life special and dedicate a song to them, and adults will be able to request the songs that remind them most of their younger days.
Simon Kilby, MD, Bauer Media Advertising said: "Encouraging people to donate to charity is more than just making audiences aware of the brand – it's illustrating why they should care and communicating how important the charity and the work that they do is. Due to the close connections listeners have with their favourite presenters and voices, research has found that radio is excellent at creating impact in the middle of the funnel, building that trust and consideration.
"We've seen this through many charity and social initiative campaigns we've launched over the past few years, including the Actionable Audio Ads campaign we did with NSPCC and Say It Now. The work NSPCC does is incredible and we're proud to work together again to drive donations this Childhood Day."
Laura Murphy, Associate Head of Marketing, NSPCC said: "We are delighted to have partnered with Bauer Media on this campaign that is going to raise fantastic awareness for our flagship day of fundraising, Childhood Day. It's brilliant that so many presenters are getting involved to help engage listeners with our important work, and we can't wait to hear who the children nominate on Emma B's Packed Lunch show on Magic Radio!
"We know not all children have a happy childhood. No child should have to face abuse or neglect. Last year our Helpline for adults contacted agencies about 22,505 children to investigate concerns about these issues. But strong communities can help keep children safe and we're calling for everyone across the UK to unite on the 10 June for Childhood Day, to raise money and awareness for the NSPCC."
The campaign is now live and will run till 10th June on Absolute Radio, Magic Radio and across Bauer Media platforms through Octave and Bauer Illuminate activity.
---
Posted on Tuesday, May 10th, 2022 at 6:01 pm by RadioToday UK
---