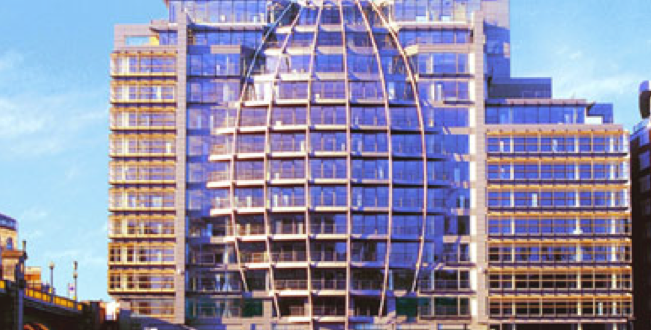 Ofcom has given out a total of £242,395 to 18 community radio stations across the UK.
The money comes from the annual Community Radio Fund based on the information provided by radio stations with reference to the guidance notes.
At a meeting on 13th July, 47 applications for grants were considered with the total amount of funding requested in these applications being £757,370.
The grants awarded ranged from £4,320 up to £18,955 for individual positions, with an average of £13,466.
In addition, 29 applicants were not awarded a grant, with Ofcom once again advising applicants to read the guidance notes properly.
A small number of stations requested grants for items such as volunteer expenses, capital expenditure and marketing costs although the guidance made it clear that the Fund does not support these requests.
Ofcom said: "The Panel welcomed applications in this round from stations who were attempting to pursue new forms of revenue generation such as digital marketing packages. It was also pleased to provide funding for a survey which aims to demonstrate the impact and value of community radio; the Panel felt this would be a valuable resource for the whole sector in providing information for potential advertisers, sponsors and partners."
Here are all the succesful applicants:
| Station name | Purpose | Amount |
| --- | --- | --- |
| TD1 Radio | Business Development Manager | £15,000 |
| Bro Radio | Operations Director | £16,581 |
| Drive 105 FM | External Fundraising Organisation | £4,320 |
| NLive | Impact Reporting (Joint bid) | £8,706 |
| Academy FM Folkestone | Apprentice Sales Assistant | £8,654 |
| Purbeck Coast FM | Sustainability and Development Manager | £12,338 |
| Radio Seerah | Fundraising and Business Development Co-Ordinator | £14,820 |
| Rajo Radio | Assistant Station Manager | £14,380 |
| Bishop FM | Volunteer Manager | £18,440 |
| Dales Radio | Commercial Manager | £13,200 |
| Glastonbury FM | Station Sustainability Manager | £18,955 |
| Hot Radio | Social Media Commercial Manager | £10,218 |
| Legacy 90.1FM | Community Project and Fundraising Co-Ordinator | £15,937 |
| Oldham Community Radio | Community Partnership Manager | £12,000 |
| Radio Faza | Fundraising Manager | £10,812 |
| Radio Plus | CEO (Increased hours) | £15,000 |
| Rinse FM | Fundraising and Finance Officer | £15,887 |
| Salford City Radio | Funding and Project Development Manager | £17,147 |
Need a new or improved logo for your radio station? Visit OhMy.Graphics and see how awesome you can look.

Posted on Friday, July 22nd, 2022 at 10:01 pm by RadioToday UK