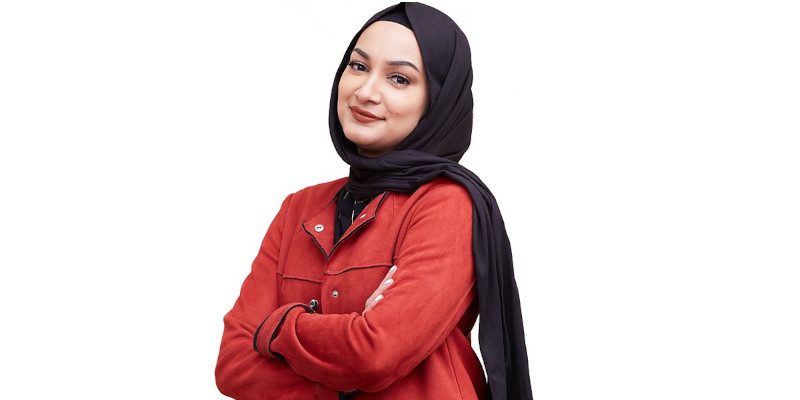 BBC Radio Leeds has appointed Rima Ahmed as the new presenter of its weekday Breakfast Show.

Current host Richard Stead, who has presented the show for the last four years, is moving to present afternoons on the station.
Rima, who grew up in West Yorkshire, will start her new role on Monday 12 September.
She was discovered by BBC Radio Leeds in 2019 after winning the BBC New Voices search.
Before joining the BBC she was a trained solicitor. She currently presents the afternoon show and previously was host of the BBC Radio Bradford Breakfast show.
Rima says: "I've grown up listening to this show so I'm well aware of what an incredible honour it is to be the new breakfast presenter for BBC Radio Leeds.
"I'm quite emotional about it all, and that 3am wakeup call will be eye-watering in a different way, I imagine. Whatever you're doing with your day, let's wake up, have a laugh, and face it together. I can't wait to be your alarm clock, West Yorkshire."
Sanjiv Buttoo, Executive Editor at BBC Radio Leeds, adds: "We're really looking forward to welcoming Rima Ahmed on the breakfast show in September, she's a popular presenter who will wake up West Yorkshire with a smile and no doubt her own take on life."
---
Posted on Monday, August 15th, 2022 at 5:00 pm by Steve Collins
---