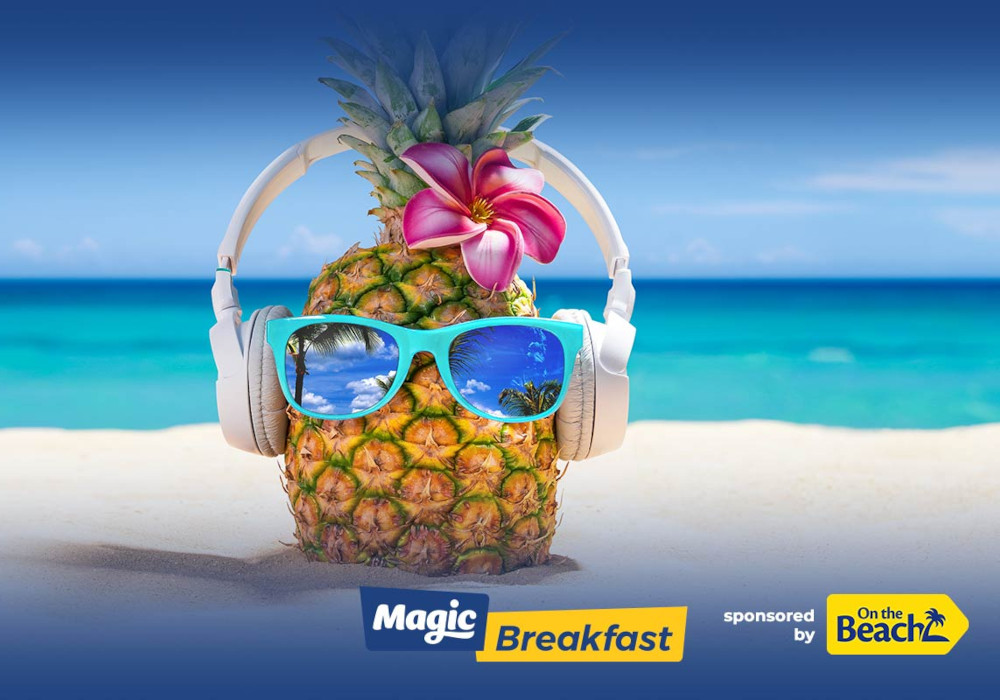 Magic Radio is running an interactive smart speaker promotion with its Breakfast show sponsor, On the Beach.
On the Beach has teamed with voice assistant adtech firm Say it Now to give listeners a chance to win an all-inclusive holiday to Dubai.
As part of On the Beach's year-long sponsorship of the Magic Breakfast show, listeners can request to 'Open Magic on the Beach' on their Amazon Alexa device.
They will then hear hosts Ronan Keating and Harriet Scott asking a series of questions. If they answer all seven correctly, they can be entered into a draw to win the holiday.
The new smart speaker competition represents the next phase of On the Beach's marketing and sponsorship campaign as it taps into the growing trend of actionable audio advertising and conversational technology.
Simon Kilby, MD of Bauer Media Advertising, says: "People are increasingly listening more via digital devices, with our own Bauer digital listening profile leading the market at 75.3%.
"We're always looking to innovate our products and services to match our listeners' behaviour and develop our advertising offerings accordingly so brands can speak to audiences in the most relevant ways.
"This partnership and new smart speaker game between Magic Radio, On the Beach and Say It Now is a perfect example of this and we can't wait to see listeners try it out – and win a fantastic holiday on the way!"
Zoe Harris, Chief Customer Officer, On the Beach, says: "Partnering with Bauer Media and Say It Now has helped our brand to build trust and awareness while presenting opportunities for new activations.
"This fun holiday themed smart speaker competition combines creativity with cutting edge technology and it has been great to see Ronan Keating and Harriet Scott bring the campaign to life!"
Charlie Cadbury, CEO and Founder, Say It Now, says: "We are thrilled to partner with Magic Radio and On the Beach to create this interactive smart speaker competition.
"Voice technology is shaking up the traditional ways that brands communicate with their customers, and this is the latest example of how the technology is being deployed to drive awareness, engagement and entertainment!"
The promotion runs until 6 March.
---
Posted on Wednesday, February 15th, 2023 at 2:31 pm by Steve Collins
---