 Former breakfast show host at Beat 106 in Scotland Paul Harper is the new mid-morning show host on Real Radio. Paul left Beat two years ago to travel the world, but returned to the area last month to present the evening jukebox.
Paul said: "I've travelled the world but there's no better place to be than here in Scotland and I've landed my dream job on the mid-morning show at Real Radio."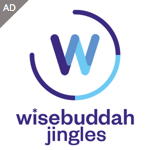 Paul replaces Dougie Jackson who left the station after four years to pursue new radio interests.
Real Radio's Programme Director Jay Crawford said: "Paul's a great talent and we're glad to have him. The view from the studio isn't quite the Sydney Opera House but he is sandwiched between Robin and Cat and Steve McKenna in the schedule and he gets to see them every day — what more could he want!
"A huge thanks goes to Dougie for all his hard work and we wish him well."
Paul started his career behind the mic at the tender age of 13 on hospital radio in his hometown of Aberdeen. Stints at Northsound 1 and TAY FM followed before he moved south to Edinburgh's Forth One, Glasgow's Clyde 1 and then Beat 106.
–
[link=https://radiotoday.co.uk]RadioToday.co.uk – non-stop radio news[/link] [email protected] or call 0871 315 6 315