 GMG create brand spin-off stations

GMG Radio's Smooth, Real and Rock Radio brands have expanded to provide online streams focussing on some of their specialist output such as High School Days and Club Classics.
New microsites and pop-out players direct listeners to the eight new on-demand services which are powered through the group's partnership with online music provider we7.com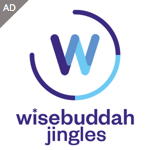 It follows news last month that GMG were providing 'branded' streams through we7, and in part follows Absolute Radio's 'decades' strategy as Smooth Radio-branded 60s and 70s channels have been created.
Smooth also backs a Soul channel, while Real has High School Days, Club Classics and Real Top 40 – and Rock Radio's name goes with new streams of Metal and Punk music.
We're told each music stream will contain 'brand imaging, marketing messages and presenter led content, news and entertainment' as well as an extensive playlist of music.
GMG Radio's Deputy Group Programme Director James Rea said: "These new splinter channels not only provide a great way for our listeners to gain deeper engagement with our brands by enabling them to listen to undiluted streams of the type of music they love, but making them accessible via we7 is a great way to encourage music fans to sample what our stations are offering 24/7."
GMG Radio's Group Commercial Director Jonathan Gillespie added: "Our brands are available on all key listening platforms and this further enhances our online offering. In time we will also see new commercial opportunities for clients which will take sponsorship and advertiser funded programming to the next level."
The channels are available via we7.com as well as at smoothradioplus.com, realradioplus.com and rockradioplus.com.