 Moray Firth Radio takes Gaelic Chart Show

The first ever bilingual Scottish Chart Show on commercial radio to be broadcast in both English and Gaelic will go live this weekend, as a result of a collaboration between MG ALBA, the Gaelic Media Service and Moray Firth Radio.
MFR will also produce the Scottish Chart for a number of other commercial stations too.
We're told the chart will showcase current hit songs but will also be forging an important link with the Gaelic language. The presenters of the new show, Davey D and Roya McLean a Gaelic speaker will host their show from this Saturday between 6pm and 8pm.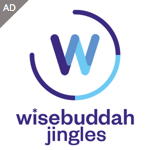 Danny Gallagher, Managing Director at MFR said: "I think it's really important that we engage with a number of partners for specific ventures and MG ALBA have been very supportive of our production values on this project. We are really excited about leading the way in pioneering radio shows."
Donald Campbell, Chief Executive of MG ALBA, said: "This is another fantastic step forward for Gaelic broadcasting. We have been delighted to support the Moray Firth Media Trust in previous years and it's pleasing to see that work lead to this new initiative. We would like to praise Moray Firth Radio for working effortlessly with us in order to bring the first ever bilingual Scottish Charts in English and Gaelic to the audiences across the Highlands, Moray and Aberdeenshire.
"MFR delivers high quality radio content to a diverse and widespread audience and the support for the Gaelic language through such an initiative is greatly encouraging, particularly when the new show will be reaching out to a youthful audience who may not have been immersed in Gaelic on radio."