 Real Radio reporter runs for wounded troops

Award-winning GMG Radio journalist Katie Collins is taking part in a marathon in Liverpool to raise money for the wounded soldiers as part of the group's Help for Heroes appeal.
She'll be joined along the route next month by injured troops from the North West who've been helped by the charity.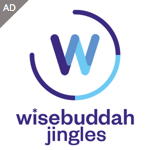 Katie – who was named Reporter of the Year at this year's IRN Awards – has reported from Afghanistan and also accompanied a team of severely wounded troops and Prince Harry as they trained for their trek to the North Pole earlier this year.
The 28 year old says she couldn't even run a mile four months ago but has been in training for the marathon on Sunday 9th October where she'll be joined by five soldiers who have suffered serious injuries in Iraq or Afghanistan and also by the parents of two local soldiers, Terry Webster and Tom Sephton, who lost their lives in Afghanistan.
Real and Smooth Radio's Help for Heroes Day – this year on 14th October – has raised more than £500,000 for the charity in the last two years.
Katie says her experience during a reporting trip to Afghanistan has spurred her on to tackle the challenge. "Seeing the rows of heavily bandaged troops with catastrophic injuries waiting to be flown home at Camp Bastion is an image that will stay with me forever," she said. "I've since met many of these remarkable guys and am inspired by their determination to get on with their lives. Taking part in the marathon will be a personal challenge and I've been training hard but I know that I will be spurred on by the soldiers and parents that will join me along the route."
Support Katie's marathon run here.