 New breakfast show at Capital North East

Capital FM in the North East of England has a new breakfast show from this morning as the drivetime crew move to mornings.
The 105-106 Capital Breakfast Show will now be presented by Bodg, Matt and JoJo, who replace Steve and Karen following news of their move to Metro Radio in the Spring.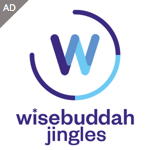 The show will continue to be produced by Matt Bailey, who's been at the Global Radio owned station since last summer. 24-year old JoJo Hatfield also joined Capital last year as drivetime traffic and travel presenter – she was a long-running contestant on ITV's 'Take Me Out' too. Bodg started out at Oxford's Passion 107.9 before joining Capital NE as drivetime host.
Programme Controller Giles Eyre-Tanner told RadioToday.co.uk: "Bodg, Matt and JoJo are an exciting team who will bring a fresh new approach to breakfast in the North East with a strong regional flavour. We are delighted to announce them as the new breakfast show line-up and look forward to them waking up the North East."
Rob Howard from Capital Birmingham's weekend line-up is listed on the Capital NE website as taking over the drivetime show from today (Tuesday).
Steve Furnell and Karen Wight announced their departure from the station last summer after a number of years at Capital and its predecessor Galaxy. They're due to start at the Bauer-owned Metro Radio in Newcastle later this year after doing their last show at Capital on 23 December.