 Global Radio teams with Clear Channel

Heart and Capital owner Global Radio has partnered with Clear Channel UK and US to create a new media opportunity.
The Official World Premiere sees both companies combining their radio and outdoor assets for advertisers.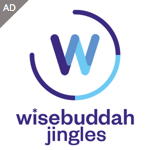 The first such partnership occurred on Friday to premiere Madonna's brand-new single and video Give Me All Your Luvin.
The campaign includes the new single airing on Global Radio network Capital FM across the UK, Clear Channel and partner radio stations around the world and simultaneously the full music video playing on Clear Channel's spectacular billboards and more than 1600 digital displays in the UK, US, France, Spain, Sweden, Norway, Singapore, Belgium and Finland.
The partnership means clients reaching more than 150 million people around the world simultaneously.
In the lead-up to the premiere, Clear Channel ran a series of countdowns on over 500 digital displays across the UK and Capital FM ran pre promotions across its network during Friday morning.
Ashley Tabor, Founder & Executive President of Global Radio said: "This is an unprecedented partnership between Clear Channel and Global Radio. The combined worldwide reach of over 150 million people, as well as the innovation of combining radio & digital outdoor, together with the geographical spread of this initiative, is truly eye watering. We're delighted to be partnering with Madonna and Universal music for the very first 'Official World Premiere' today."