 Steve and Karen start on Metro Radio

Metro Radio's new breakfast show team has finally taken to the air this morning – nine months after it was announced.
Steve and Karen have joined from rival station Capital FM North East but haven't been on air since just before Christmas.
The duo had been at Capital and its predecessor Galaxy for 10 years. Metro announced in September that they had signed them, and now says 'contractual issues' prevented them from broadcasting for the last five months.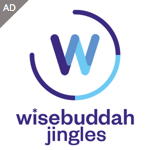 Managing Director at Metro Radio, Cath Ellington told RadioToday.co.uk: "Steve and Karen have established a loyal and loving audience who have grown up with them over the last 10 years. With a huge regional advertising campaign announcing they are back and now on Metro, we expect a big lift in our audience and many new listeners to be tuned to Metro at breakfast time. The research we have done in the last 12 months points towards a massive increase in reach allowing us to pull away from our commercial competitors."
She added: "The new show will be rich in local content and the off air creative campaign is hyper local with several different executions based upon communities around the TSA and is sure to connect, create conversation and trial."
Steve Furnell told us: "I have to pinch myself every time I think about it. It's a massive honour to be hosting the show I grew up listening to when I was a kid. This really was my boyhood dream, so it proves that if you work hard enough dreams can come true. At the age of 16 I was knocked back by the bosses at the time for work experience at Metro, so to finally arrive and be presenting the biggest show in the region is unbelievable. We couldn't make the show work without the listeners. The people of the North East have a great sense of humour and really make the show what it is."
Karen Wight added: "There are exciting times ahead for us and we can't wait to get on air. Having both grown up in the North East we love the area, and most of all the people, who of course have supported us for so long and we owe so much to. Metro prides itself on supporting the North East, as we both do; so for us it's the perfect match. To be working for the region's biggest station and alongside a great line-up of presenters is something really special for both of us."
Brian Moore, who has been doing Metro Radio breakfast since the departure of Tony Horne last year, moves back to the 10am-2pm slot. His co-presenter Anna Foster is moving to sister station Magic 1152 where she'll do breakfast. It's understood previous mid-morning presenter Clive Warren is moving to weekends and cover work.
Capital FM North East launched its own new breakfast show with Bodg, Matt and JoJo in January.