 Global Radio wants Heart Cornwall change

A Format change request has been made by Global Radio for Heart Cornwall.

The station is the latest to join the Heart network and new owners Global want to remove its commitment to speech content.
At the moment, the station broadcasts all programmes from Heart Devon, but provides a separate weekday drive-time show to fill the obligation for extra local speech.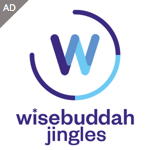 Removing the extra speech requirement from its Format will allow Global Radio to drop the daily opt-out show for Cornwall.
The current format says: "A full service local station specifically for cornwall, with speech An important part of the content. It will feature locally-focused News, information and speech content mixed with adult-orientated Popular music for a broad audience with particular appeal for Listeners aged 25-54."
The suggested replacement is: "A locally oriented music and information station for cornwall, Featuring adult-oriented popular music for a broad audience with
Particular appeal for listeners aged 25-54."
Global Radio says "The change in the Character of Service is being requested in order to bring the written format description for Heart Cornwall more closely into line with other Heart stations in the South West, whilst ensuring that the range of programmes available in the local area is not narrowed."
Part of the argument for the change includes the lines "We consider that the new, regional drive-time programme will enhance the range of programmes available in the area by offering a broader regional perspective" and "its former guise as Atlantic FM has always had a geographical focus which extended beyond the county boundary".
The station, on 107 and 105.1 FM would continue to feature bespoke local news bulletins and presenter links when appropriate.
Ofcom wants any objections or comments to reach them by September 12th with a decision being made usually around 2-3 months later.