 Metro Radio's Night Owls extends to TFM

Alan Robson's late night phone in show on Metro Radio, Night Owls, is to be networked to TFM in Stockton.

The two Bauer Media stations will share the show weeknights Monday to Thursday from 10pm till 2am. It's been on-air for 34 years and latest figures show 72,000 people tune in every week with a 17.9% market share.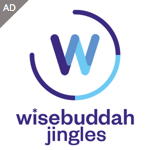 At the moment, TFM Radio's schedule shows "The Wind Down" from 10pm till 2am, with no presenter.

Since starting the show in 1978 Alan has picked up over 64 awards including an MBE, a Sony Radio Award and a New York Radio Award, but says the listeners are his only interest: "I am absolutely thrilled to be broadcasting officially across the entire TFM area. Over the years we've had thousands of calls from that patch. We'll be uniting the entire North East and I could not be more honoured. Special people in an amazing area, we can't wait to share our show with them. I'm proud to say it's Britain's Most Listened to, and it's all thanks to our listeners."

Show producer Gaynor Marshall added: "Night Owls is a show always pushing the boundaries and I'm looking forward to entertaining, inspiring and welcoming more listeners to our ever growing family. Alan Robson has a huge following and I'm delighted we'll be able to bring it to listeners all over the North East. I'm confident we'll learn and grow, as we have every step of the way since our early days and make a lot of new friends on the way."



Don't forget, we can send you radio news via email direct to your inbox with a number of options. Just use the form below to register.



Posted on Sunday, October 7th, 2012 at 1:53 pm by RadioToday UK