 Ofcom rejects changes for Heart Cornwall

Radio regulator Ofcom has said no to Global Radio's request to change the format of its newly acquired station Heart Cornwall.

The station, previously known as Atlantic FM launched with an obligation to provide a full service output, which includes more local content than other Heart stations.
And now, following a public consultation in which nine out of 12 responses were against the change, Ofcom has rejected the request.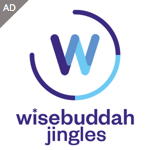 Cornwall is only served by two commercial stations, and Ofcom said part of the decision was based on competitor Pirate FM's format being so general ("A locally-orientated, broad music and information station for Cornwall"). So changing Heart Cornwall's would remove, or significantly dilute, most, if not all, of the Format requirements which make Heart Cornwall's Format distinctive.
As a result of this, Heart Cornwall has kept a local drivetime show, separate from other Heart stations in its region since joining the Heart network. The other 20 hours a day will continued to be shared with Heart Devon.
In response, William Rogers from Pirate FM's owner UKRD told RadioToday.co.uk: "This is a great result for genuinely local radio in the UK and I warmly welcome the decision Ofcom has taken.
"Full service local radio licences should be there to provide genuinely locally focussed full service local radio and the regulator is spot on in ensuring that it requires operators who hold these types of licences to deliver appropriate locally focussed content.
"These decisions are never easy and Ofcom has got this one spot on."
Ofcom said: "Given that the proposal affected Heart Cornwall's core requirement to be a "full service local station specifically for Cornwall, with speech an important part of the content", and would require a significant rewording of its Character of Service, the executive determined that the request, if granted, would represent a significant change to the character of the station's existing service."
The responses are available to view online here.