 "Today" today branded worst edition ever

Today's edition of BBC Radio 4's Today Programme has been branded the worst ever by Labour MP Ian Austin after musician PJ Harvey was guest editor.
The MP made the comment on twitter after hearing campaigner John Pilger chastising US President Barack Obama for paying tribute to Nelson Mandela despite not closing Guantanamo Bay.
It also had a special Thought for the Day from Julian Assange, the Wikileaks founder who recently claimed asylum in the Ecuador embassy in London after Sweden issued an arrest warrant against him over rape allegations.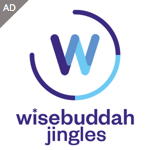 He praised Edward Snowden for attempting to "show governments aspire, through their intelligence agencies, to a god-like knowledge of each and every one of us."
Ian Austin tweeted: "In 30 years of listening, I already thought today's @BBCr4today was worst ever. I cldn't imagine it cld get worse. Then they put Assange on."
On the other side, Labour MP Diane Abbott tweeted: "Really enjoyed @BBCr4today edited by PJ Harvey. She should do it every day."
PJ Harvey opened the show by saying: "When I was invited to be guest editor on Today, I saw it as an opportunity to try and do something unusual with the format and content of the programme.
"I began by thinking of people I consider to be highly articulate, stimulating and extremely interesting to listen to – people who challenge us and move us to examine our deepest beliefs and feelings. I wanted to fill my programme with their voices. I hope that the programme you hear, is the programme I wanted you to hear – I have come to realise that a great deal of its content is about censorship in one way or another."
A statement from the BBC said: "The well-established role of the guest editors is to bring their own unique ideas and expertise to the Today programme, working closely with the regular programme team.
"Our guest editors come from all walks of life and represent a range of views. This year they have included Anthony Jenkins, CEO of Barclays Bank, Eliza Manningham-Buller, the former head of MI5, Tim Berners Lee, director of the World Wide Web Consortium and the writer, traveller and broadcaster Sir Michael Palin."
The Daily Mail went big on the reaction to the show. Read more here.